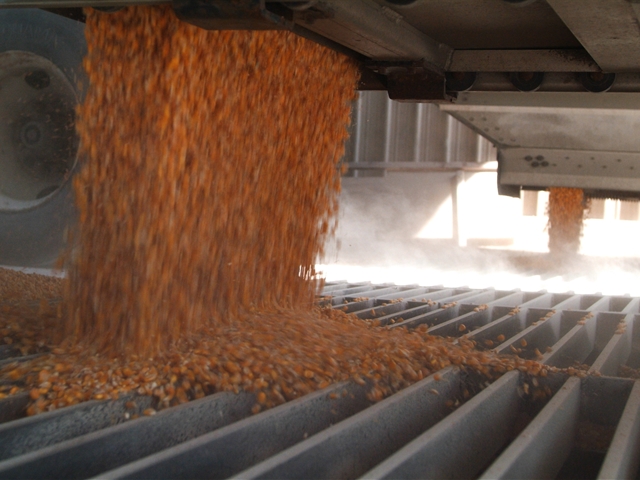 An economist at Creighton University feels the outlook for 2015 is not a promising one. With the grain prices dipping lower, it isn't just affecting the farmers, but may soon start other parts of communities. 
The past few years have been pretty good to farmers.
"The farmer enjoyed good farm income and they saved that money. As a result, farmers are still in a pretty good cash position," said Creighton University Economics Professor Ernie Goss.
Watch the full AgDay report:
But Goss says he believes with grain prices down, farm incomes will follow.
"You will see grain prices move lower in states like South Dakota, Nebraska, Iowa and Kansas. You see grain prices spill over. It's going to spill over to the broader economy, but we haven't seen that yet," said Goss.
Goss anticipates lower grain prices to hurt more than employment.
"We are talking lower income, higher unemployment and wage growth," said Goss.
He says major changes with cash rents aren't showing up now, but they could be seen as early as next year. 
"When the farmers look out to 2015, they will have to sign a contract that will be significantly below what they're currently paying," said Goss.
Goss is in charge of a survey called 'The Rural Main Street Index.' It's sent out to banks in 10 different states. The survey is already showing signs that cash rents for example, will have to change.
"Our average, according to the bankers is $250 an acre. That will have to come down," said Goss.
Farm equipment sales have started to change. New equipment sales are the lowest level since the beginning of the survey. According to the survey, on average, bankers expect a 13.8 percent decline in farm-equipment sales for the next year.
"You have that in these dealers in these communities and that's where we see the impact. It's not so much the manufacturer but in the communities and these communities depend on the sales," said Goss.
Goss says he doesn't anticipate a return of the 1980s. But if all grain moves significantly lower, it could trigger some bigger problems downstream.
Obviously that does spill over into the communities and you could have some foreclosures and bankruptcies in the farm sector. You could have some bankruptcies in the farm sector for those farmers who have not hedged their bets well," said Goss.
Goss says if you're a farmer looking at used equipment, it may be a good time to buy. He also says grain farmers should consider diversifying their operation to cattle because the livestock side still looks strong.