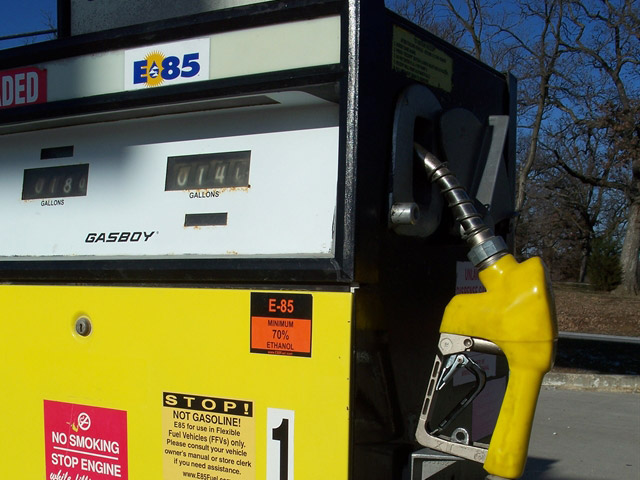 The recently announced Renewable Fuels Standard (RFS) volume requirements for ethanol are a welcome step up, says Ted Seifried, Zaner Ag Hedge. But to push ethanol demand higher, he says, two factors would be helpful: increase blending, and attract the interest of luxury car manufacturers.
"I like the idea of proliferation of E85 consumption," Seifried tells Tyne Morgan of "AgDay" in an interview from the Indianapolis Motor Speedway. "I'd like to see the ethanol industry go to the car manufacturers—in particular, your mid-size luxury sedans, your Cadillacs, your Mercedes-Benz, your BMWs—and bring them an idea that says, 'You guys are trying to get the most horsepower you can out of smaller-displacement engines using turbochargers. If you use a high-octane ethanol and a high compression ratio, you can do that and offer it as a sports package.'"
Regardless of whether the industry pursues that idea or another, Seifried says, the point is to think outside the box to drive demand higher.
At the same time, he acknowledges the new RFS requirements are a welcome change that will add up to 107 million bushels to corn demand.
"If we can keep that going in that direction, it really does make a big impact on corn overall," Seifried says. "It was good to see. A lot of us wanted to see higher. We wanted to see numbers closer to what we mandated. … But again, it is a step in the right direction, increasing demand year over year, and it's good to see."
Click the play button below to watch the complete "AgDay" interview with Ted Seifried.