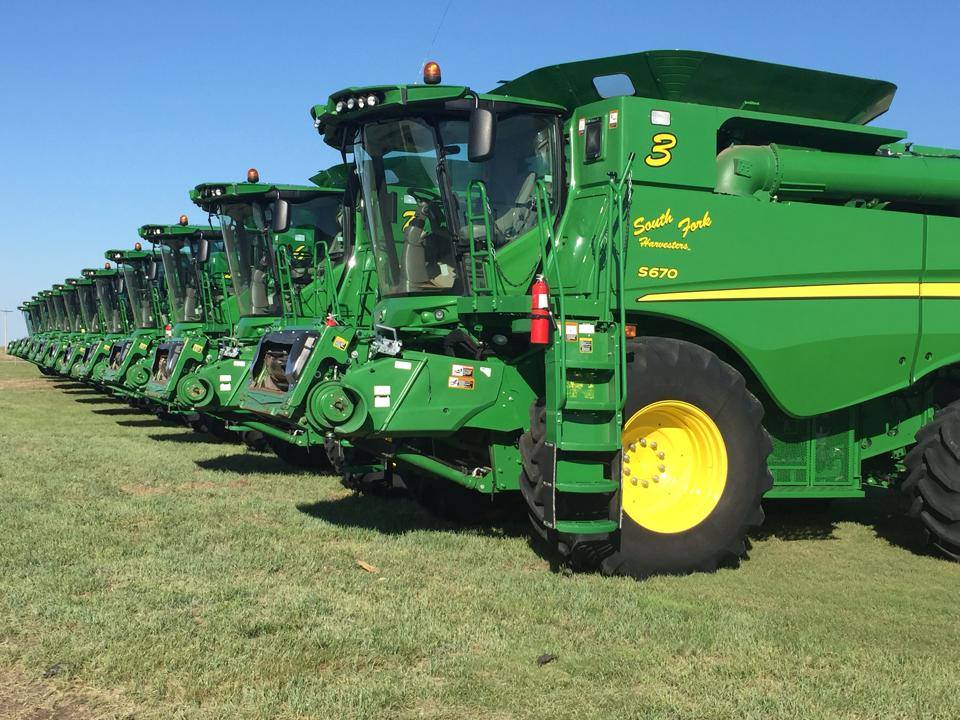 Record soybean yields poured in across these central Illinois this year. It was a slow harvest for many due to green stem and bin-busting soybean yields.  
"The yields have made up for all the frustration, for sure," said Pat Grant, an area farmer.
"I'd go 10 to 15 bushel to the acre over average [for soybeans]," said Troy Uphoff, a farmer from Findlay, Ill.
The shift in soybean yields is also changing what some central Illinois farmers grow.
"We've had good yields the last 2 to 3 years on the bean side, just like we did on corn 4 or 5 years ago," said Uphoff.  
"It always seems like we were at that plateau where 55 bushels per acre was good, and if you got 60, wow, that's exciting," said Grant. "Now, we're starting to see some 70's and some 75's."

It's those extra bushels that add up, meaning these farmers don't waste any time in harvesting their crop, investing in the right equipment to push harvest along.

"We did own a second one in years past, but we felt like it was more cost effective and efficient to lease a second one for the beans," said David Dorn, a farmer from Pana, Ill.

He leases a combine annually, but also upgrades to a late model used equipment every year. Buying a used combine is a popular trend in this area. 

"We run a 680, and we trade it every year early," said Grant. "When we get the new one, it's completely ready to go."

That interest is also changing the way Sloan Implement does business. Started in 1931, Jeff Sloan is a fourth generation at Sloan Implement. While service is always consistent, the buying trends have changed. 

"We would sell on average 150 new combines a year, and of those customers buying those combines; they're probably trading in 150 used combines on average," said Sloan. "If we could get 100 customers to roll into those one-year old machines, I think we're doing pretty well."
The interest in trading combines peaks as harvest wraps up and farmers hang their hat on another year.

"At the end of the year, I think it has to do with they know where their financial footing is, how they finish the harvest season, what they can afford for the next year," said Sloan.

Whether it's for added efficiency or the latest technology, these growers say the decision to upgrade every year is easy. 

"Technology improves each and every year, but I think the reason why we do it is that way we get consistent updates every year, and we're not waiting 5 or 10 years to make that jump," said Uphoff.
 
"We run about 450 hours a year through machine," said Grant. "And with the weather and the changes, we need a machine that will run nonstop,"

Interest in central Illinois for used combines is high every year, but 2016 still caught Sloan by surprise. 

"We found the market on used combine values," said Sloan. "We had a really good sale season for used combines 60 and 70 series. We sold through those this year. We know the pricing on those."
Attractive prices on lots are molding trends on a national level, catching the eye of Machinery Pete. 
"Well if we talk values, the 4th quarter has been a strong time, which is a little unusual because guys are finished with harvest, but I think the year-end tax buying force has been strong for a lot of years," said Greg Peterson of Machinery Pete.
He said farmers in both Canada and the U.S. are aggressive in finding the right piece of used equipment. 

"In the last three to four months, maybe we're starting to find some footing and the depreciation is slowing," said Peterson.
From slowing depreciation to strength in prices, these are all trends in the equipment industry in 2016.
"It would probably be the amount of really strong prices I've seen on late model equipment, given the ag economy we're in," said Peterson. "Like Jeff's indicating, farmers see opportunity."
Whether it's opportunity on equipment lots or in the field, these central Illinois farmers are in the market to push the envelope on their farm, even when commodity prices aren't as high as many hoped. 

"It's a year of farming," said Uphoff. "And with farming, you deal with a lot of variables each and every year."
On the Road with Machinery Pete Assumption Illinois: December 17 2016