By Mary Magnuson 
Times are tough, and it may seem better to skip farm events, keep your head down and keep working, says Greg Peterson. "Frankly, it's during these very challenging times that you have to lean into new expertise and the latest knowledge you can get your hands on," says the Machinery Pete icon. "That's how you make you and your organization better." 
Farm Journal Field Days—Aug. 25 to Aug. 27—was designed to arm you in just the ways Peterson describes, featuring ag leaders of all kinds and topics ranging from crisis management  and turn around tips to weather trends. In addition to three action-packed days of virtual seminars, speakers and resources, your free registration also secures your access to the Pro Farmer Crop Tour, Aug. 17 to Aug. 20, which gives you on-the-ground exclusive reports on yields. And you're invited to attend the much-anticipated 4-H benefit concert, featuring Lee Brice. 
To top it all off, the virtual event lets you stay home and keep working. And any member of your team can tune in for a session that you feel strongly will help position your organization for the future. 
Peterson will speak on the program Aug. 26 from 12:15 to 12:45 CDT, and the virtual Machinery Pete pavilion, with resources for your farm, will be available throughout the event—and even over the course of the next year.
"I've been going to farm shows for 30 years," Peterson says. "I've always loved two things about them: the connections you make, and the things you learn." 
Don't miss out on those great benefits. Register now to secure your spot, and check out the full agenda online at farmjournalfielddays.com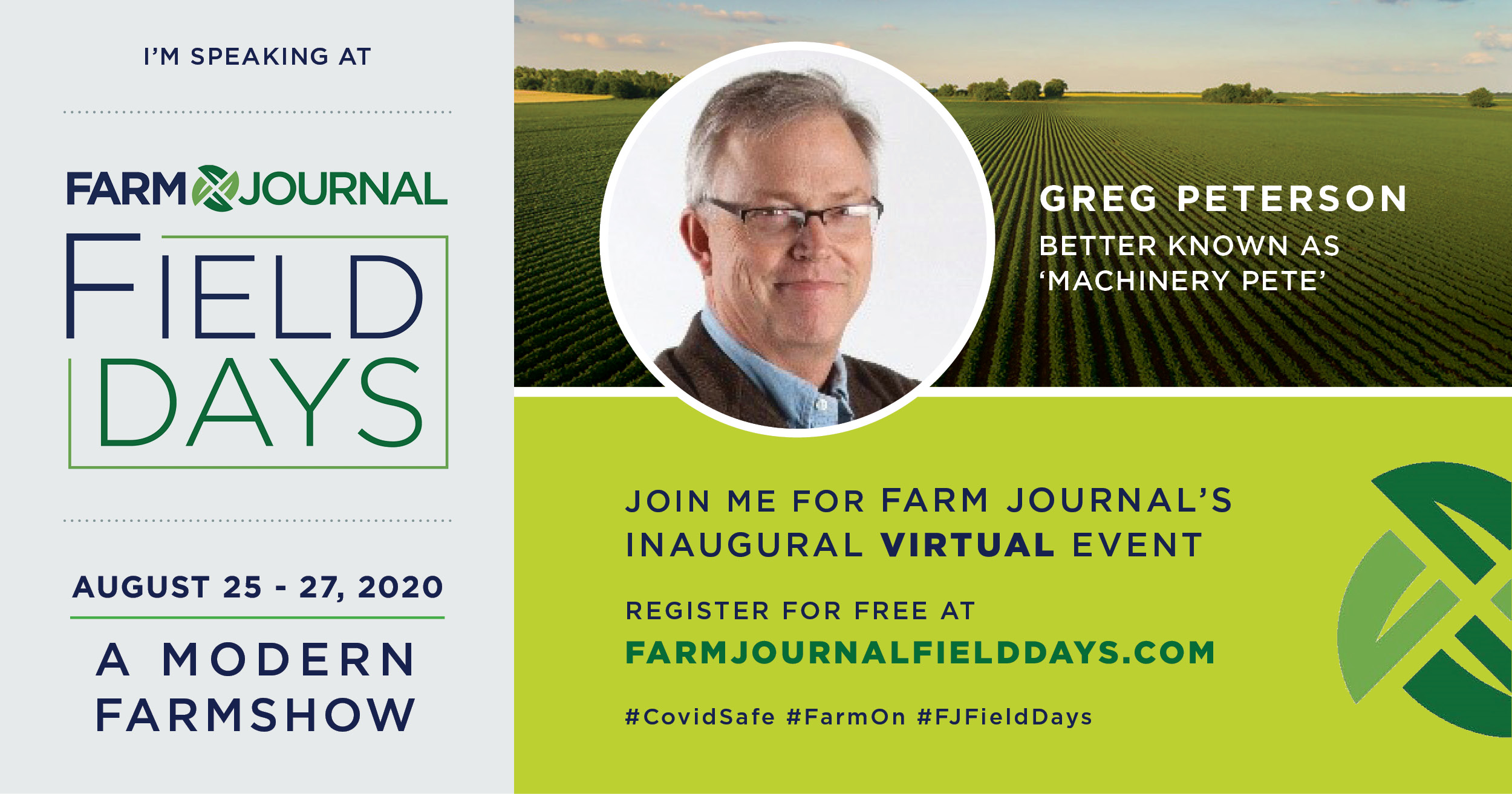 Machinery Pete: Join Me at Farm Journal Field Days