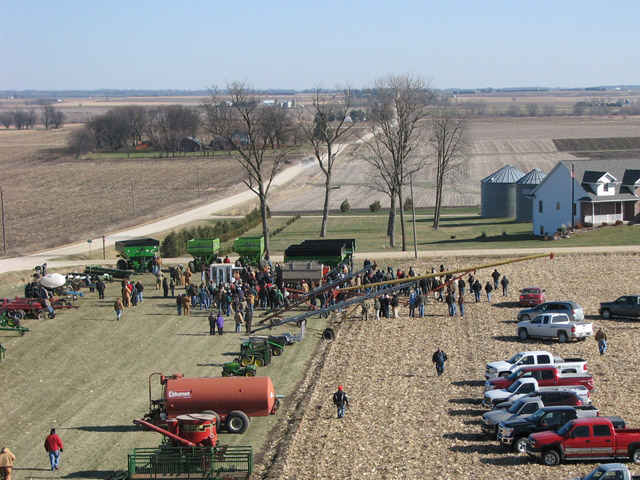 It's been a hot year on the auction trail, and although we see plenty of quality machines up for sale, some just stand out as, well, special. Here are a few of my favorites from the past year.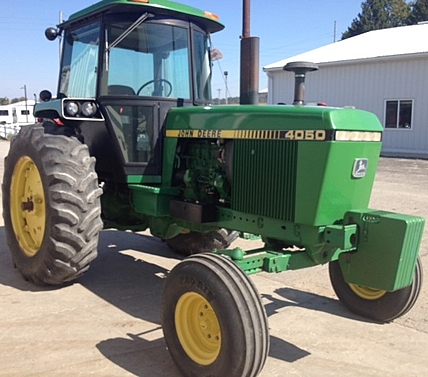 This 1983 John Deere 4050 2WD had just 645 one-owner hours.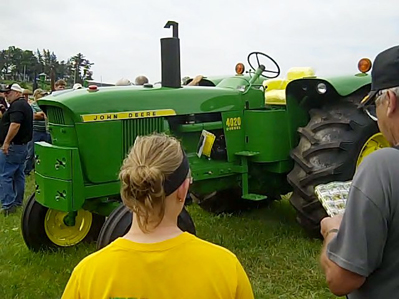 Machinery Pete has has seen 1,724 John Deere 4020 tractors sold at auction in the past 18 years. Four of the six highest ever sale prices came from a collector auction in southwest Iowa.
Here's a YouTube video Pete put together showing these four John Deere 4020s selling for big dollars.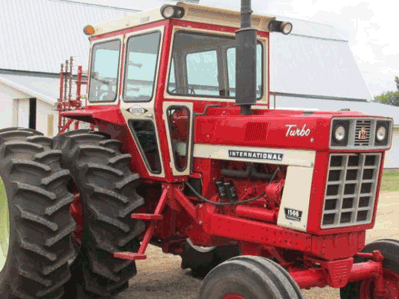 Yep, it's true. A 1975 International 1566 tractor with only 450 actual hours went up for sale at an August farm retirement auction in Ostrander, Minn.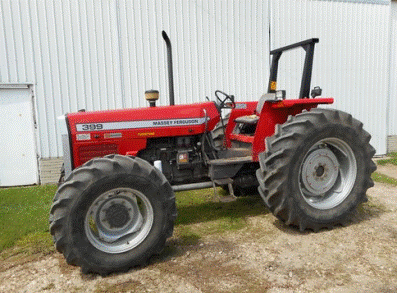 Lower horsepower tractors in really good condition are holding value very well. An example: This 1995 Massey Ferguson 399 (95 hp) with 2,250 hours.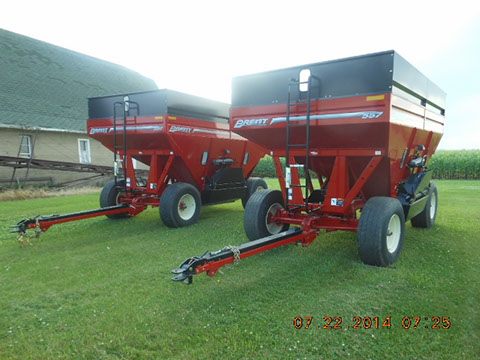 This pair of never-used Brent 557 gravity wagons sold for $12,700 and $12,000 at a farm auction in north-central Iowa.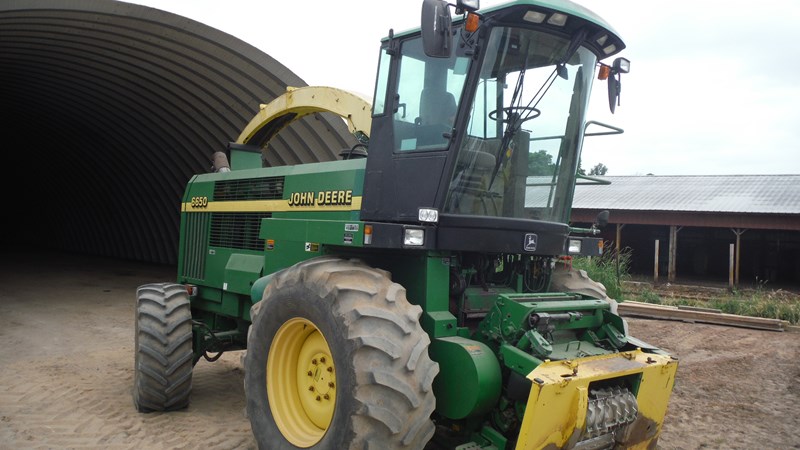 This 2002 John Deere 6650 forage chopper (no heads) sold for $90,000 at a west-central Michigan farm auction.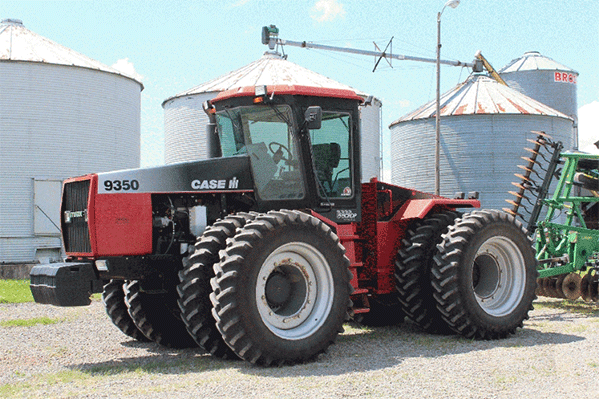 This 1999 Case IH 9350 4WD row crop special tractor with 2,634 hours sold for $78,000 at a Nov. 6 farm auction.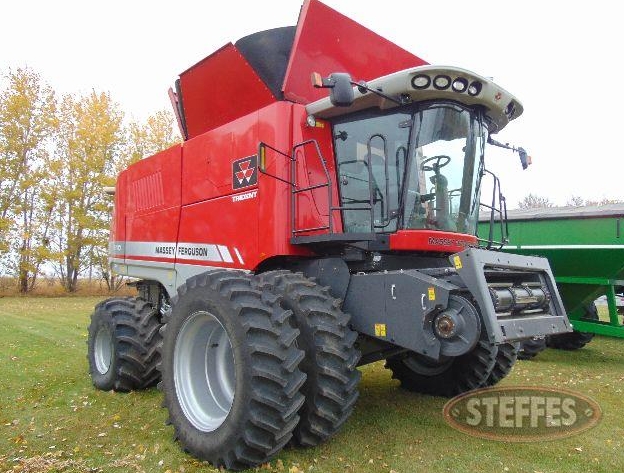 This 2012 Massey Ferguson 9540 combine with 417 engine hours was a feature item at a Grandin, N.D., farm auction.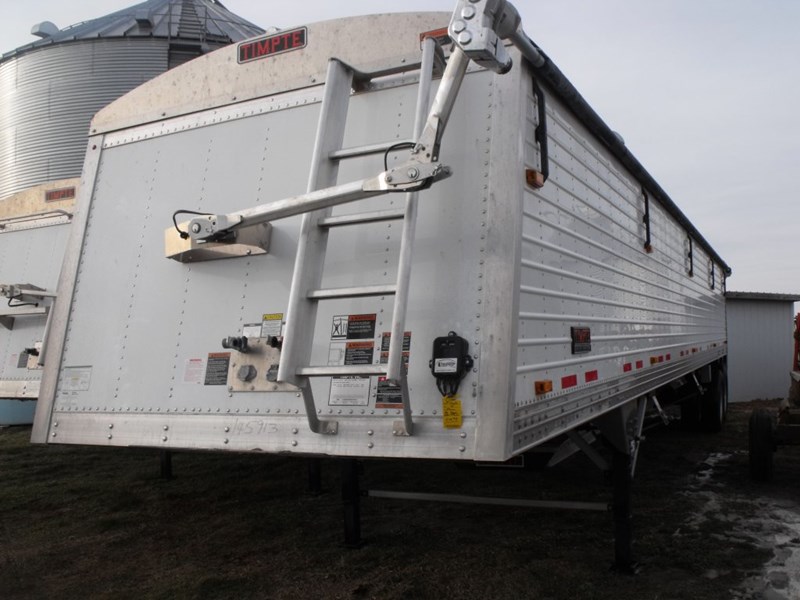 This 2015 model Timpte 42' hopper bottom grain trailer sold for $37,250 on farm auction in southeast Iowa--a new record high price.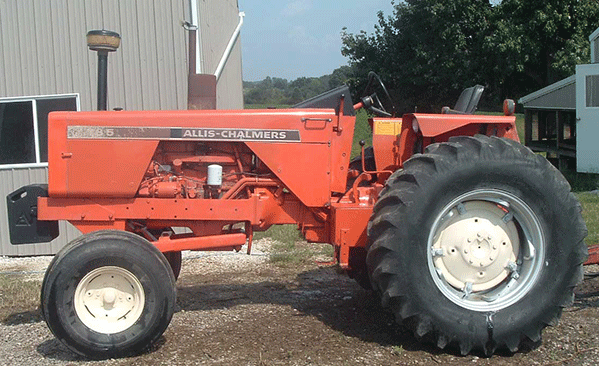 The new record price of $12,750 was recorded for this Allis Chalmers 185 tractor with 2,475 hours sold at a Nov. 22 farm auction in southwest Indiana.
To get Machinery Pete's Pick of the Week via text message each Friday, simply text the word PETE to 283-342.
Message and data rates may apply.  You will receive a max of two messages per week. Consent not required for purchase.  Messages may be computer generated.