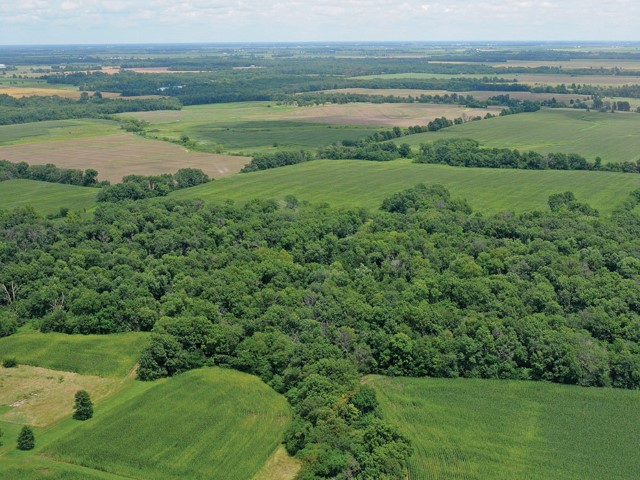 That patch of woods on the back of your property could increase your land's revenue this year. Not only does high-quality timber garner attractive prices, woodland management also increases the health of the stand and wildlife benefits.
"As a landowner, you have three options," says Hank Stelzer, associate professor and state forestry Extension specialist at the University of Missouri.
Most landowners do nothing, as less than 5% woodland property is managed. Or they liquidate the resource and let someone haphazardly remove just the big trees. For optimum revenue and tree health, Stezler says, the land should be properly managed.
"I encourage landowners to put their money where they'll get the best return," he says. To do so, work with a forestry professional and follow these six steps.
1. Know what you have to sell. Walk your property and note exact boundaries and the highest-quality trees. Know your objectives (revenue, wildlife, etc.) to select which trees should be harvested.
2. Determine the potential revenue. Species, size, quantity, sale volume, distance to mill, site accessibility, logging difficulty, market conditions, competition and restrictions all influence the price of standing trees.
3. Advertise the sale. Include the details of your property and any restrictions in the contract. Timber can be sold through a negotiated sale or competitive bidding. Don't just take the first offer.
4. Agree on method of payment. You can be paid in a lump sum or sell on shares. Selling on shares means you aren't paid until the timber is taken to the mill to be weighed. The total price is split with the landowner and logger.
5. Execute the sale contract. Review bids and accept a contract. Typically, you have a week to review the terms and conditions and resolve any issues with the logger.
6. Monitor the harvest. Once the logging begins, watch the harvest. This shows the logger you are invested in the process. If you see any issues, address them immediately.