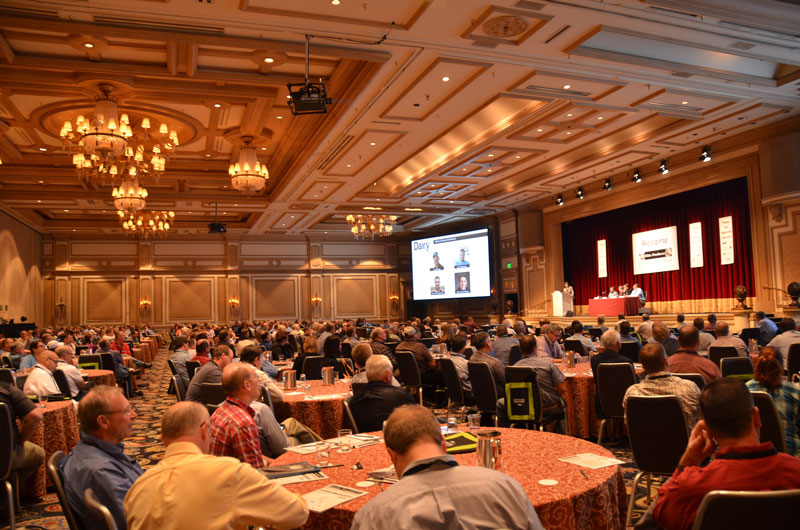 Driven by this year's theme, "Back in the Driver's Seat," the Nov. 3-5 conference will include sessions you can't afford to miss.
If you own or manage a commercial dairy, plan now to attend Dairy Today's Elite Producer Business Conference, Nov. 3-5, 2014, at the Bellagio Hotel in Las Vegas, Nev.
Driven by this year's conference theme, "Back in the Driver's Seat," the agenda will include sessions you can't afford to miss, including:
• A global dairy economic overview from Wells Fargo economist Michael Swanson
• The Food Morality Movement -- and What It WIll Do to Your Business
• Down Cows and Media Mayhem: Why You Need a Crisis Management Plan
• Boosting Milk Sales: Anytime, Anywhere, Everyone
• Does the New Farm Bill Replace Risk Management?
• The Crop is in the Bin – But What About Prices?
• From Cull Cows to Profit Centers
• Are You At Risk for Embezzlement?
• Wage and Hour Lawsuits: Is Your Dairy Next?
We promise you'll learn from some of the best business minds when you join the hundreds of dairy professionals who attend each year.
Here are six top reasons to attend:
1. Discover timely, useful industry information to help put you "Back in the Driver's Seat," ready to tackle the latest industry challenges.
2. Meet and build relationships with fellow dairy producers who face opportunities and challenges similar to yours.
3. Gain critical insight into industry and market direction.
4. Meet sponsor representatives -- the people behind the products.
5. Join in during the question-and-answer sessions following each presentation.
6. Enjoy the spectacular Bellagio Hotel and its many amenities.
Our 13th annual Elite Producer Business Conference promises to be one of our best ever. Click here to learn more about the program and how to register.