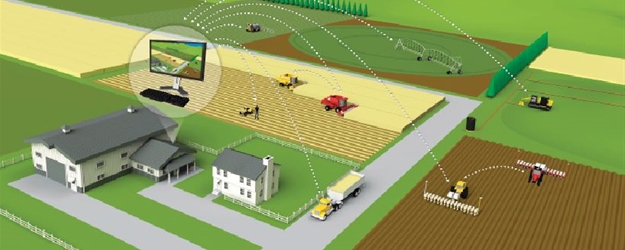 Foundational data sets on the farm are needed before you transition to using big data.
As agriculture steps into the realm of big data, a reoccurring theme that various technology advisers raise is the need for farmers to establish high quality "small data" first and foremost.
Too often, foundational data sets on the farm are lacking or don't exist, explains Terry Griffin, an independent data consultant based in Bryant, Ark.
Griffin notes that producers who learn how to gather and use small data to improve their farming operation are then able to transition to using big data with better results.
Pat Reeg, director of the On-Farm Network for the Iowa Soybean Association, advises farmers to start the process by identifying two or three goals small data can help them achieve.
"Use the data generated from your precision agriculture equipment to look for ways to enhance your operational efficiency," he suggests. "Another goal would be to use data to review input expenditures to identify areas where you can maximize return on investment by validating products and practices."
Producers participating in the On-Farm Network use replicated strip trials for just those purposes. Results from these trials are available at http://www.isafarmnet.com/onlinedb/index.php.
Bear in mind that the goals and decisions you make are only as good as the data they're based upon, adds Griffin.
Reeg agrees and says calibrated yield monitors are a must. He offers these three considerations:

• Make sure you have the most current firmware installed in your yield monitor.

• Follow the pre-season checklist provided by your yield monitor manufacturer. This can be found in the manual or at the manufacturer's website. Check the hardware, including the electrical harnesses, flow sensor, impact plate, load cell, moisture sensor, elevator speed sensor, and ground speed sensor for problems.

• Calibrate (distance, temperature, vibration, moisture, grain weight, stop height) using the procedure recommended for your yield monitor.

Last but not least, make sure you backup and save raw data in multiple places and off site. Also, backup your raw data periodically during the season.