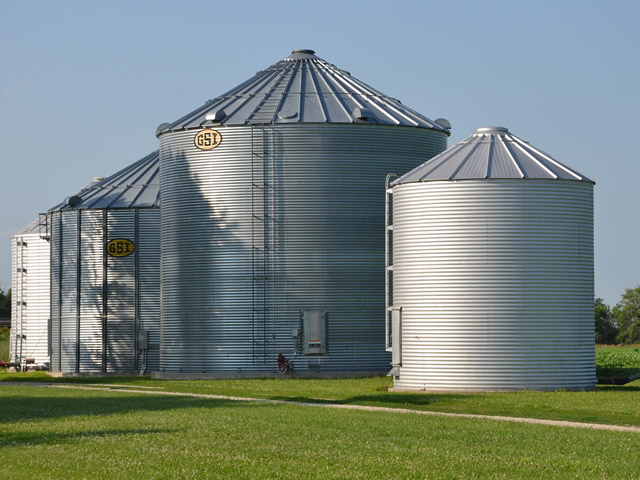 A coroner says a southwestern Indiana man had a safety rope on him when he was killed while working in a grain bin.
The Gibson County coroner says R.V. "Rocky" Schmidt was working in the bin on his farm near Lynnville when he was suffocated on Friday by the grain. Coroner Barrett Doyle tells the Princeton Daily Clarion that Schmidt was likely shoveling grain when apparently it gave way.
Princeton Fire Chief Mike Pflug says firefighters cut holes on the sides of the bin and used a tractor with a vacuum system to suck the grain out at the farm about 20 miles northeast of Evansville. Crews were on the scene for three and a half hours.