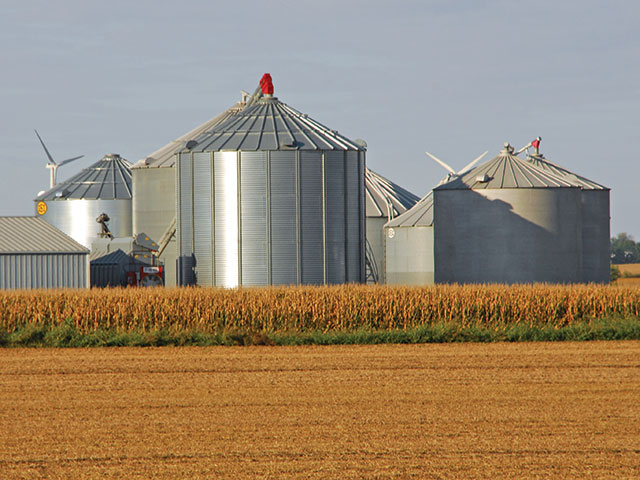 The noise of marketing discussions that flows through both general and social media is interesting. But it can also be extremely confusing. Much like the weather, marketing is one of the topics for producers that constantly grabs our attention. We are all looking for those nuggets of information that might give us an edge on our profitability.
While it's extremely important to pay attention to outside market conditions to stay informed, we can't allow inconclusive information to paralyze us from merchandising our commodities.
Information overload can throw mud into our decision-making toolbox. How do we manage all this information? What information is really the most important? Should outside market information affect how we are merchandising our grain?
Maybe there are some better questions we should be asking ourselves. It's important to be aware of your external environment; however, managing what you can control with discipline will be much more valuable for your farm. Let's analyze the most important questions of your business.
What is the most important information? Start with an accurate cost of production, which should be the foundation of all your marketing decisions. Cost of production must be looked at in terms of "cost per bushel." Before and during the growing season, use your five-year production average. After harvest, use your known yield.
Next, determine a realistic profit margin. Some years you minimize loss rather than maximize profit. In that case, set a floor to minimize downside risk and manage losses. Continually selling at a loss can't continue. But, shooting for an unlikely price and settling for a much lower price is a bigger problem.
You can use numerous tools once your marketing floor is established to leave the top side open. As you make sales, do them at a predetermined percentage. For example, know what a 10% sale is rather than making a 20,000-bu. sale. You've probably grown over the years and a 20,000-bu. sale might only be 3% or 4% of your total production and leave you way undersold at the end of the growing season.
Analyze your local basis levels and opportunities. Understanding your local processor needs and matching your deliveries with their needs will pay big dividends to your final cash price.
What can I control? Create a checklist of activities and tasks that must be completed to ensure you've done everything you can do to maximize pricing opportunities. Consider the list below.
Do I make disciplined marketing decisions? Whether your marketing plan is executed with a sophisticated outside consultant or the decisions are your own, it is your responsibility as the executive of your business to ensure disciplined decisions are made. Only you can answer this question.  
Grain Marketing Checklist
Manage basis.
Calculate production cost to a per/bu. number.
Evaluate your cash flow needs for the current and upcoming seasons.
Determine sales increments (volume as a percentage) needed to match cash flow needs.
Determine sales timing (months) to meet cash flow.
Determine your margin target. (Profit per bushel goal.)
Review and understand tools needed to reach profit margin target.
Review storage and logistics needs. Match to basis and sales plans.
Document the plan and adjust to the moving target as needed.
Use the numbers and the plan instead of emotion when pulling the trigger.
Learn more ways to become a disciplined grain marketer at bit.ly/GrainMarketingTips
Chris Barron is director of operations and president of Carson and Barron Farms Inc. in Rowley, Iowa. He is also a financial consultant for Ag View Solutions.