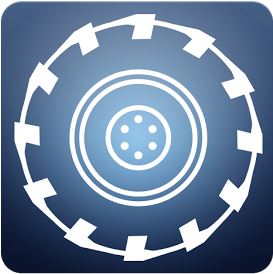 It's no secret that properly inflated tires perform better. Goodyear Farm Tires, a Titan Tire Corporation, developed an app that could make it easier to calculate optimum pressure of radial farm tires on the go.
The app, Tire Manager, calculates optimum inflation pressure based on tire size, application and axle weight. Users can also save "favorites" they can access and recalculate without an Internet connection, which is useful in remote areas, according to Scott Sloan, agricultural product manager for Titan and Goodyear Farm Tires.
"Tire Manager is a really handy tool not only for growers, but also for service technicians and tire professionals," he says. "Proper inflation pressure is undoubtedly the best way to prolong the life and increase the performance of your tires, and using the Tire Manager app is the easiest way to ensure you're doing so without the need to carry around databooks and load/inflation tables."
Users start by inputting tire size, load index (which is found on the side of the tire) and total axle weight. That calculates total machine weight plus the weight of the implement. Then, users select application (tillage, road transport, etc.), tire type and configuration to calculate optimum inflation pressure.
Tire Manager is available on Android and Apple devices. For more information, visit Titan International.
For more reviews of farm and agriculture apps, download the AgWeb App Finder app onto your mobile device. Visit www.agwebappfinder.com/ for details. And for more discussions about the latest on-farm technologies, visit the AgWeb technology discussion forums.