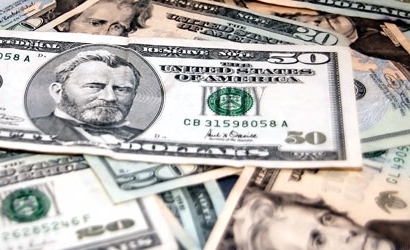 Bayer Plans Investments of $1 Billion
In anticipation of positive long-term growth in North America, Bayer CropScience has announced it will invest nearly $1 billion in research and development infrastructure, production capacity and seed-processing facilities. The investments began in 2013 and will continue through 2016.
"We see future growth driven by increasing and sustained demand from customers for improved seeds and innovative crop protection products," explains Liam Condon, CEO, Bayer CropScience.

Included in the company's plans are the following projects:
$200 million expansion of Research Triangle Park facility in North Carolina, which serves as its global seeds headquarters
$90 million investment in Cotton Research and Development Laboratory in Lubbock, Texas
$80 million investment in new integrated research and development site at West Sacramento, Calif., which also is global headquarters for Bayer's Biologics Business
$17 million investment in Memphis Research and Development site
Capacity expansions at facilities in Muskegon, Mich., and Kansas City 
Construction of new Liberty production plant in Mobile, Ala.
The single biggest U.S. investment item will be the planned capacity expansion of Liberty herbicide, adds Jim Blome, president and CEO for Bayer CropScience LP and head of crop protection for North America.
---
Corn Insurance Levels Vary By State
In the two decades ending in 2012, U.S. farmland covered by the federal crop insurance program expanded from about 82 million to 282 million acres. 

Yet among states, coverage for major crops varies, likely because of regional differences in production risks and changes in federal program provisions such as subsidies for crop insurance premiums, a new analysis by USDA's Economic Research Service shows.

"Producers today rely more heavily on the crop insurance program than they have at any time in the past," the report says. "If other substitutes for crop insurance (such as ad hoc legislation) were to disappear, farmers may have to rely even more heavily on crop insurance as other options would be unavailable. In this scenario, price changes would be less likely to affect the behavior of growers, and it could be that these results represent an upper bound of the responsiveness of producers to changes in crop insurance prices." 

Even among top corn production states, variation in coverage then and now is substantial. For example, enrolled Iowa corn acres grew from more than 60% in 1990 to 91% in 2012. Yet enrolled Indiana corn acres started much smaller—at just 20%—and grew to 74%. 

Of 11 states surveyed, Wisconsin had the lowest level of enrolled corn acres in 2012 at 70%. 
---
Grain Storage Gains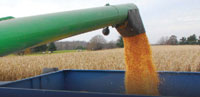 On-farm grain storage is one way farmers can become more effective marketers, notes GSI, which manufactures steel farm bins, commercial storage grain bins and grain silos. 

"Today's farming operations face risk not only from fluctuating commodity prices but also input prices, yield variance and other factors which have forced producers to become more marketing savvy," explains ag consultant Adam Dryer of Blue Reef Agri-Marketing based in Morton, Ill. "We've seen a trend toward more on-farm storage in recent years because producers understand they can put more money in their own pockets."

He says grain storage can help producers capitalize on more favorable basis spreads and market carry, get crops out of the field quickly to reduce losses from adverse conditions and limit bottlenecks caused by excess grain carts and trucks at the elevator. 

"With land prices going to record levels, farmers have been making investments to improve their land, and many see the addition of grain storage as a strong opportunity," says Dr. Michael Gunderson, associate professor of agricultural economics at Purdue University. 
---
Depopulation Troubles Rural Banks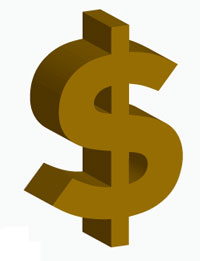 Community banks face significant challenges from rural depopulation, a report published in the FDIC Quarterly says. Some regions will see a silver lining from extraction of shale oil and natural gas.

In the main, though, research suggests the depopulation of rural communities is happening in more places and often at a more accelerated rate than in the past, FDIC reports. 

Across the Corn Belt and Great Plains, 835 community banks were headquartered in depopulating rural communities as of the end of 2012. Yet while there might be significantly fewer rural banks in the future, they will likely remain strong, the report says.

In the near term, "it is probably not reasonable to assume that the agricultural sector will continue indefinitely to enjoy the exceptionally strong conditions of recent years. Should farm earnings return to their normal level, most likely the banks that operate in rural areas will see their growth rates revert to levels more in line with historical norms." 
---
Innovative Ethanol Plant Opens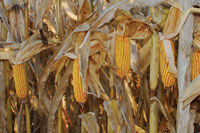 A new ethanol plant in Emmetsburg, Iowa, is expected to streamline the creation of fuel made from corncobs and other plant parts, something previously unavailable on a commercial scale. The Argus Leader newspaper reports the facility is a joint venture between Poet of Sioux Falls, S.D., and Royal DSM, its Dutch partner. 

"This is a big deal investment," said Michael Knotek, U.S. Department of Energy deputy undersecretary for science and energy, in the newspaper report. "This is the culmination of a major effort."

Known officially as Project Liberty, the cellulosic ethanol facility will produce 20 million gallons of ethanol annually, creating fuel with a daily supply of 770 tons of corncobs and corn stover. The facility is expected to return $2 billion in state tax revenue to Iowa over a 20-year period, the newspaper reports. Iowa has 56 biofuels plants that collectively boost the state's economy by $11.7 billion. 

"Some have called cellulosic ethanol a 'fantasy fuel,' but today it becomes a reality," Poet founder Jeff Broin says.