If you expect to grow the size of your farm in the next year, it's a good idea to foster a culture of innovation. That's because innovation yields the solutions your customers are seeking. Moreover, companies that innovate do so because they are structured to think creatively, outpace the competition and bring big ideas to life, writes Drew Greenblatt, president of Marlin Steel, in a post for Inc.com. 
"Selling commodity products and differentiating solely on price is the beginning of a death spiral," Greenblatt explains. "Reject the market strategy of low cost because there is always some firm that is willing to cut prices more, pay their people less, cut benefits more and skimp on quality."

Tactics for innovation are numerous, but structure is a must. On your farm, that might include appointing individuals to oversee specific projects. Giving team members ownership of a project ensures they will see it through to the end and identify ways to improve along the way, Greenblatt says. 

Also think collaboratively. If your in-house mechanic generally doesn't get involved in decisions about agronomic practices, consider ways to include him or her in discussions about a particular challenge, such as how to make planting more efficient next spring. "Multiple perspectives will shine productive insights that will generate breathtaking ideas that cannot be performed if all parties are in their own silo of accounting or marketing or engineering," Greenblatt notes.

Be specific about problems your farm is facing so everyone has the opportunity to contribute ideas. Set big goals to get employees thinking about possible solutions, he says. 
---

Streamline Your Recruitment Process
Although it's easy to cast a wide net for farm worker candidates on the Internet, the best solution is to describe what an ideal candidate looks like before posting a notice, writes human resources expert Liz Ryan in a post for Forbes.com. Research and networking are good ways to learn best practices in the industry.

"If you ignore the outside world until it's time to hire someone, you'll use your recruiting process as a personal exploration of who's around, who's doing what and what people get paid," Ryan explains. "None of that is appropriate in the recruiting process because these are not Legos you're playing with—they're people."

Instead, try to begin from the inside out. Identify internal candidates and then determine a few other peers who might be a good fit for a new position on your farm. An operation in need of someone to comb through yield-monitor data and other information might identify early technology adopters or those with computer-related degrees. By sharing hiring news among trusted peers, there's a greater chance the right candidate will be found. 

Another strategy, Ryan says, is to pay a bonus to team members who locate the winning candidate.
---
Climate Study Finds Viewpoint Contrast 
Although 90% of scientists and climatologists believe climate change is occurring, just 66% of corn producers believe similarly, according to newly published survey results. The study led by Purdue University and Iowa State University is part of two larger USDA-funded projects aimed at helping Midwest farmers adapt to climate change.

Among other findings, survey results show more than 50% of scientists attribute such change primarily to human activities, compared to 8% of corn producers.

That should shape how scientists discuss climate, the researchers say. 

"A majority of farmers view excess water on their land and variable weather as problems and are willing to adapt their practices to protect their farm operation," notes study co-author Lois Wright Morton of Iowa State. "Initiating conversations about adaptive management is more effective than talking about the causes of climate change." 
---
USDA Gives $190.5 Million for Rural Broadband and Telecommunications
USDA will provide grants and loans totaling $190.5 million for 25 projects aimed at improving rural broadband and other forms of advanced communicates infrastructure. The agriculture department announced the funding in October of this year.

"Modern telecommunications and broadband access is now as essential to the businesses and residents of rural America as electricity was in the 1930s," Secretary of Agriculture Tom Vilsack says. "The investments we are announcing today will provide broadband in areas that lack it, help rural-serving public television stations begin using digital broadcasts, and support other telecommunications infrastructure improvements."

Nineteen states are expected to benefit from the investments. Among the recipients is Arkwest Communications of Arkansas, which will received a $24 million loan to provide voice, broadband and Internet TV to nearly 4,000 customers along with system improvements. Meanwhile, Nexus Systems of Louisiana will receive a $2.5 million grant to bring high-speed broadband to sparsely populated Powhatan, La. 
---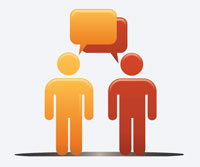 Get More Out of Mentors
Farm management isn't for everyone. It's challenging at the best of times, doubly so in a down market, and it can be isolating. Peer groups and mentorships are among the ways producers can trade ideas in a safe environment. What's more, mentor relationships can be improved considerably simply by following a few simple steps, notes Lewis Howes, founder of Linkedinfluence, a program that trains people to use LinkedIn for business, in a post for Entrepreneur.com. 

First, realize your mentor has limited time. Then, be sure to make the most of what you have.

"Prepare ahead of your call or meeting with a list of your most pressing needs because you may only get five minutes," Howes says. "You want to be ready."

Relay the challenges you're facing in terms as unemotional and detailed as possible, then be prepared to listen without interrupting. Identify questions that will yield the richest responses based on your mentor's areas of expertise. Then, look for ways to return the favor in the future.

"Express your gratitude for your mentor's time and advice, but also utilize your platform to promote him or her," Howes says. "Be sure to refer business to your mentor whenever you can."
---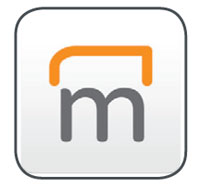 Recommended App: Manilla
Manilla aggregates bills, account information and other business details from service providers such as banks and health insurers. The bill-share function allows users to provide information to family, friends and associates. By linking to an account, Manilla updates the amount due, lists details about the last payment made and provides documents to view. For added protection, a password may be assigned to access private details. Manually add accounts by naming them, selecting the account type and customizing reminders to alert you when a bill comes due. 
---
Correction: In the November 2014 cover story about Top Producer of the Year winner Lee Lubbers, the lead photo did not include a caption identifying office manager Paula Sundquist, pictured alongside Lubbers. Top Producer regrets the omission.