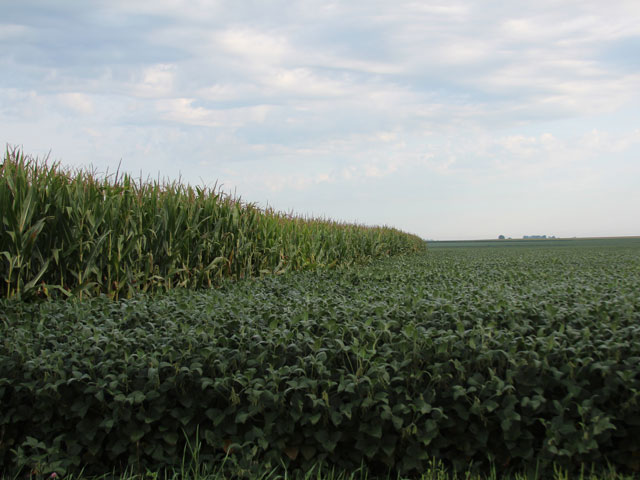 By Nate Birt
Three Faces You Should Know: Garden-Variety Farmers
When April and May roll around in the Midwest, most producers think about planting corn and soybeans. Yet on a smaller scale, farmers and residents of rural communities alike also tend to family and community gardens as temperatures warm and the days grow longer. 

With an estimated 18,000 community gardens alone in the U.S., according to the American Community Gardening Association, spending time in nature without large overhead costs of equipment and inputs can be a welcome retreat, albeit not a major profit center. 

The practice of gardening is only expected to experience gains. An estimated 42 million people are engaged in food gardening today, up from a decade ago, according to a report by the National Gardening Association. There's also a succession story: More families with children are passing along the art of cultivating food.

Not to be left out, celebrities have latched onto the upsurge to put a different kind of agriculture in the spotlight.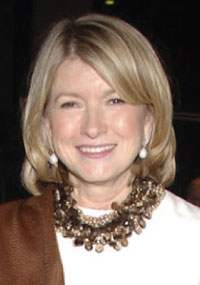 "One of my farm workers used his drone, a DJI Phantom flying camera, to capture amazing images of my 153-acre farm in Bedford, N.Y. Suddenly we could see with astonishing clarity the layout of the open fields, the horse paddocks, the chicken coops, the greenhouses … ."- Martha Stewart, sharing her excitement about unmanned aerial vehicles that could help farmers—even small-scale ones—understand how their operations work and what they could do to make improvements in the future.
"It is a model farm for weekend farmers and sustainable living. We have a flock of sheep and heritage chickens. There are vegetable and flower gardens and we cut hay off of the farm."- P. Allen Smith, a garden design expert and advocate for organic food production, describing his 600-acre Moss Mountain Farm in Arkansas.
"We churned the butter, we milked the cows, we killed the hogs, we cured the meat in the smokehouse. Above all, we tended our little garden."- Oprah Winfrey, describing life on her grandmother's Mississippi farm. The TV legend now participates in the local food movement by managing a 16-acre garden on Hawaii's Maui island. 
---
By Nate Birt
Fertilizer Testing Sparks Controversy
Two proposed laws that would change how Missouri tests farm fertilizer have exposed a rift between commodity associations and the University of Missouri facility tasked with gathering and analyzing fertilizer samples.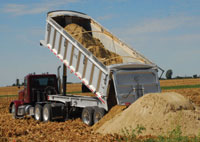 The debate underscores issues farmers face nationwide including greater scrutiny on nutrient applications and dwindling access to fertilizer oversight from land-grant universities.

"I would ask, 'Why do they want to change the law?'" says Joe Slater, manager of the state's fertilizer and ag lime control service, housed at the University of Missouri Agricultural Experiment Station. Missouri is one of roughly a half-dozen states that test fertilizer through a land-grant university.

Agriculture industry leaders in Missouri say they're comfortable paying the fee of 50¢ per ton for testing, and they want to keep the state's eight field inspectors who verify accurate labeling. 

Instead, they seek a five-day turnaround timeline for getting preliminary test results, a process that currently takes weeks. They also want an updated oversight board with farmers, fertilizer retailers and at-large members to direct research dollars toward nutrient studies that prepare the state for future regulations. If approved by the Missouri lawmakers, the policy would go into effect in August.  
---
By John Phipps
History Reveals How Human Greed Overshadows Cotton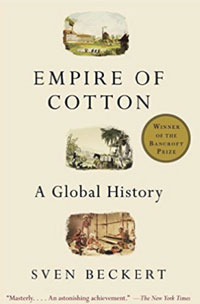 It will be a while until my next book review is published, so I've selected a door-stopper titled "The Empire of Cotton: A Global History" that should last through the summer. Historian Sven Beckert's often dense but very readable history of cotton cultivation and processing is truly global. Like other books on chickens and pigs I've written about this year, a commodity can be portrayed as the driver of world events if you line up the facts very carefully. Beckert, though, makes a powerful case for cotton, especially its domination of economics in the 19th century.

One of the most disturbing themes he raises is cotton's plausible link to violence throughout its long history. Such violence includes forcible colonization, land expropriation, naval warfare to control trade, child labor and, of course, slavery. The demand for cotton cloth has contributed to some of the worst chapters in human history. Nor has this unfortunate trend abated as the world "races to the bottom" to produce ever cheaper clothing.

Beckert's global perspective and meticulous scholarship provide a valuable context in which to understand today's U.S. cotton and textile industry and to imagine its future. The arc of cotton's checkered history does not seem to bend much, however. 
---
By Nate Birt
Farmland Values Slide Lower As Demand For Operating Loans Rises
Adjustments toward the downside continue to occur for farmland in many U.S. crop-growing regions, according to the latest reports from the Federal Reserve banks of Chicago, Kansas City and St. Louis. The data, which document values during the final three months of 2015, also show lower commodity prices are pushing the demand for operating loans higher even as credit availability tightens in some places. 

In the I-States, Wisconsin and Michigan, for example, overall values for good farmland fell 3% during the period, "equaling its yearly decrease for 2014 and marking the first consecutive annual decline since the 1980s," the Chicago bank notes.
Percent change in dollar value of good farmland from Jan. '15 to Jan. '16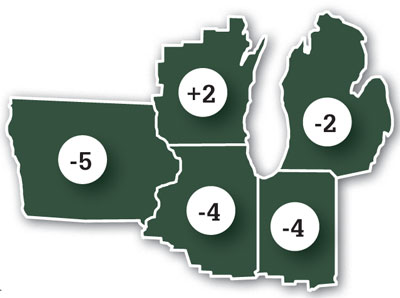 The final quarter of 2015  marked the sixth straight 
quarter without a year-over-year increase in the Seventh Federal Reserve District's land values. District values fell -3%.
---
Recommended App: Road Trip Gas Calculator
The Road Trip Gas Calculator app from Mat Gerow Studios is about as simple yet powerful a tool as you'll find. Its purpose: calculate how much you'll spend in gas while on the road. Whether you're trekking between farms and input suppliers or making other stops this spring, this tool can help you be sure of the numbers. Simply enter your average gas price, mileage per gallon on your vehicle and trip distance to get a final result. 
For more information, visit agwebappfinder.com. 
---
By the Numbers: 2015 GMO Crops
92% planted corn that's genetically modified, down 1 percentage point from 2014 

10% planted upland cotton that is only herbicide tolerant, compared to 94% of the crop representing all forms of genetic modification

94% planted soybeans that have been genetically modified, up from 87% a decade ago