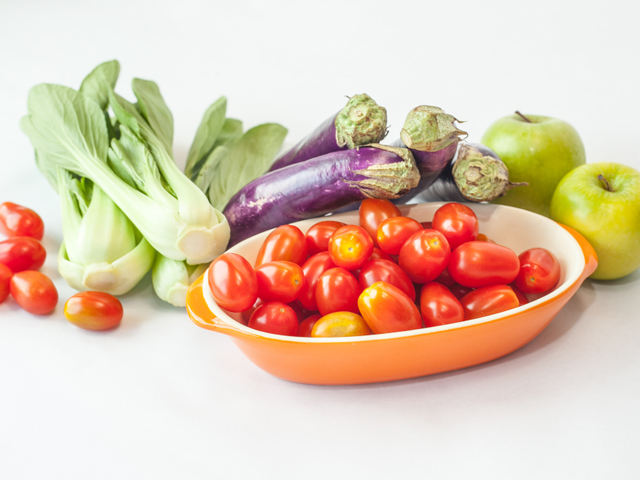 By Nate Birt
Got Organic? Many Millennials Will Pay A Premium
Amid low commodity prices, many farms are exploring ways to diversify. One option: Build a side business by converting acreage to organic production and finding channels to serve consumers or other end users. If that describes you, new research by market intelligence firm Maru/Matchbox suggests you've tapped into rapid food-industry changes that will be driven by millennial shoppers—and potentially profitable for farmers.

More than two out of three (68%) of the oft-discussed millennial generation, which includes more than 80 million U.S. residents of working age, are willing to pay more for organic food, according to the February 2017 report, titled "The Future of Food: Are You Ready For The Millennials?" 

"What might now be considered premium will be the new normal moving forward," the report notes. "Brands that don't move into this territory can expect to see sales erode at an increasingly steep rate."

Organic products could be one way of diversifying your farm and getting one step closer to the consumer.
---
By Ben Potter
World Needs More Food By 2050, But Production Won't Need To Double
One mantra has been pounded into the agriculture industry more than any other for the past decade: "Food production must double by 2050 to feed the world's growing population." There's just one problem: This assertion isn't supported by the latest data, according to research published recently in the journal Bioscience.

Production still needs to increase over time, just not as fast as many have claimed, says Mitch Hunter, a Penn State University doctoral student in agronomy. A more reasonable estimate is 25% to 70%.

"Agriculture will be called upon to both feed people and ensure a healthy environment," Hunter says. "Right now, the narrative in agriculture is really out of balance, with compelling goals for food production but no clear sense of the progress we need to make on the environment. To get the agriculture we want in 2050, we need quantitative targets for both food production and environmental impacts."

The analysis doesn't necessarily dispute existing projections from the UN Food and Agriculture Organization (FAO) and University of Minnesota ecologist David Tilman. But Hunter says food production must be considered separately from demand. 
---
Flag These Study Sessions
Invest time for professional development during the season ahead. These events from Farm Journal Media will challenge you to become a better leader.

July 20–21: Tomorrow's Top Producer  
Created for producers age 40 and under, the Tomorrow's Top Producer conference in Nashville puts farmers in the same room with business experts and outstanding industry peers. 
Nov. 29–Dec. 1: Executive Women in Agriculture  
This event in Chicago brings together women in farming and agribusiness for business education and networking.
Dec. 11–13, 2017: AgTech Expo
Get up close and personal in Indianapolis with the latest innovations and tech education for farmers.
---
By John Phipps
Straightforward Yet Outdated Advice On Business Reveals A Changed World
A collection of letters from a Gilded Age wealthy meatpacker to his coming-of-age son, "Letters from a Self-Made Merchant to his Son" by George Horace Lorimer is witty and absolutely crammed with the kind of common-sense capitalism many Americans are looking back on with great fondness. 

It is refreshing to read, although the relentless folksy metaphors and aphorisms soon become distracting. Few sentences go by without passages such as, "Marriages may be made in heaven, but most engagements are made in the back parlor with the gas so low that a fellow doesn't really get a square look at what he's taking." 

Other reviewers have admired its straightforward business advice, but after a few parable-laden missives, modern readers will note how much of the seemingly solid counsel would be less effective today. The patriarch expresses casual bigotry against people who are Irish or black, genially dismisses women's intellect and disregards any values beyond commerce. The application of these sayings would be limited in a business run by teams or paced by technology-driven change. 

If nothing else this short and cheap book (it's free from Amazon to Kindle users) will make the reader ponder what has changed and what has not in modern business practices and people. 
---
By Anna-Lisa Laca
Trump Trade Meetings Encourage Farm Bureau President Duvall
Farmers and industry leaders alike have spent the past few months nervous about President Donald Trump's impending trade policies. They worry about his desire to renegotiate the North American Free Trade Agreement (NAFTA) and other trade agreements to which the U.S. is a party. Although it remains unclear what will come of the president's desire for renegotiation, Zippy Duvall, president of the American Farm Bureau Federation, says he's encouraged to see the president having meetings with other world leaders about the subject.

"I'm excited to see him meeting with Canada. You know trade had to come up in that conversation," Duvall told "U.S. Farm Report" host Tyne Morgan in February. 

Although the president is considering bilateral trade agreements, Duvall says, he thinks Trump deserves time to sort out the best solutions. Duvall is also hopeful that added time will allow confirmation of Sonny Perdue as agriculture secretary before trade-agreement revisions are definitive. 

"He's going to be a strong voice for us in the cabinet about trade," Duvall says. 
---
Podcast of the Month: The Shark Farmer Podcast
Fifth-generation producer Rob Sharkey of Bradford, Ill., hosts The Shark Farmer Podcast, part of The Farm and Rural Ag Network of podcasts about farming and rural life. What began as a promotional tool for his outfitter business has pivoted to a farmer focus featuring interviews with producers he's met on Twitter and agvocates such as Vance Crowe, Monsanto director of millennial engagement, and University of Florida horticultural sciences professor Kevin Folta. To hear his podcast, visit armruralag.com.
---
By the Numbers: Smells Fishy
$386M Catfish sales recorded for 2016

$113M Trout sales documented in 2015

13,000 Pounds of trout stolen in 2015, the lowest level in six years