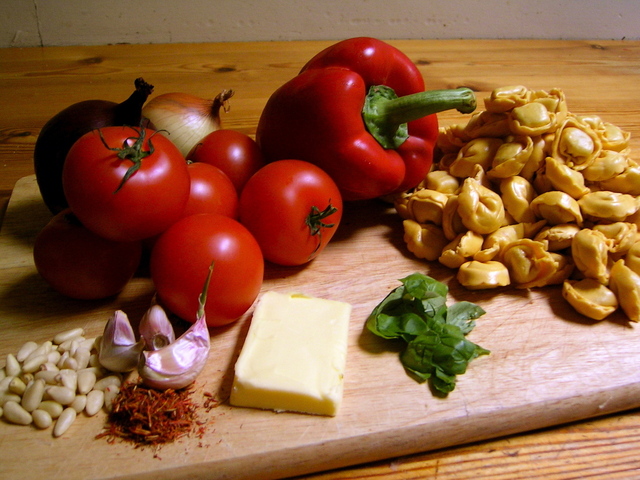 By Nate Birt
Communicate Without Losing Your Cool
When confronting a team member about an uncomfortable topic, remove the word "you" from your vocabulary, advises Carolyn Rodenberg, owner of Alternatives to Conflict. Instead, use "I" statements. 

Phrases such as "I feel," "I'm hurt" and "in my opinion" all can be used to share what you feel, not just what you think.

"They don't listen when we start pointing our finger at each other because we've all been children at one time and we don't want to feel we're in that role again with our parents, peers or siblings," Rodenberg tells "Top Producer Podcast" host Pam Fretwell in a recent episode. 

After saying your piece, use reflective listening techniques to show you understand the other person's words. 

"Hear the message and then put it in your own words. I can say, 'Pam, what I heard you say is that you were really having trouble with this new tractor we bought yesterday.' That's listening. That's reflecting back to you what I heard you say and then you can say, 'No, Carolyn, it has nothing to do with the tractor. It's the fact that I don't have enough time to go out and work in the fields.'"
---
By Debra Beachy
Survey: Farmers Might Cut Fertilizer Rates and Limit Seed Traits in 2017
Producers say they plan to offset lower commodity prices by cutting back on production costs, according to the Purdue/CME Group October Ag Economy Barometer issued Nov. 1 by Purdue University's Center for Commercial Agriculture. 

The survey of 400 producers nationwide found cost-cutting measures could include reducing fertilizer rates (46%), changing seed-trait packages (35%) and decreasing seeding rates (19%).  

Of those surveyed, 79% expect bad times financially over the next 12 months, up 11% from the previous month. Yet one-third of producers expressed optimism that corn prices will rise above $4 per bushel and that soybean prices will surpass $10 per bushel. Prices in that range would allow most farmers to break even, the report says.

On the more bearish side, 27% of respondents say they think corn prices will fall below $3 per bushel, while 25% say soybean prices could fall below $8 per bushel next year. 

The survey results come as the farm economy struggles with lower commodity prices and record crops. In early November, December corn futures traded at $3.49 while November soybeans traded at $9.84 ¼. 
---
Advance Your Business Performance With Farm Journal's Winter Events
The season ahead is a time to reflect on what you've accomplished in the past year and how you'll tackle the coming season. Join Farm Journal experts as they share insights into management, commodity marketing, taxes, finance, succession planning and more. Register at agweb.com/events..
Nov. 30–Dec. 2: Executive Women in Agriculture in Chicago
This event for women producers and agribusiness professionals draws 250 attendees from 25 states for education and networking. 
Jan. 25–27, 2017: Top Producer Seminar in Chicago
Learn concepts and strategies to improve your operation at our premier annual event and meet Top Producer of the Year Award finalists.
July 20–21, 2017: Tomorrow's Top Producer in Nashville
Designed for producers 40 and under, this business conference is geared toward equipping the next generation of farm operators.
---
By John Phipps
Courage, Politics and Rowing Join Forces for a Remarkable Read
Those of us raised in the Midwest seldom experience several competitive sports such as skiing because of geography. A story such as "The Boys in the Boat," in the hands of a skilled writer, can open up a new world of athletics and uncover the atmosphere of competition in another crucial time—the build-up to World War II. 

Drawn from humble backgrounds, nine remarkable young men demonstrated every 
virtue imaginable in their quest to compete at the highest level in a truly elite sport. From the art of making a world-class boat to the brilliant coaching required to defeat legendary collegiate rivals, the world of rowing opens up for unfamiliar readers. 

Mixed with the global politics of Hitler and the 1936 Olympics, this true story could not have been invented with more drama and intensity. The individual and group narratives are told with enough detail and context to make this book an inspirational winter diversion for farmers facing their own challenges. Even if you saw this story on PBS, the book will be hard to put down until finished.  
---
By Sara Schafer
This Holiday Season, Talk Food Around the Table With Your Family
Farm kids tend to be more exposed to food's backstory. A trip to see an emerging corn field or a walk through the hog barn lets them connect the basic principles of food production. But are you purposely teaching your children and non-farming family members about the food system and farmers' role in it? 

Top Producer Managing Editor Nate Birt recently penned an article for The Washington Post's On Parenting blog on the topic. The post, "5 lessons I taught my children about the food on their plates," shares tips to explain the journey food takes on the way to our plates.

"As parents, one of the most fundamental opportunities we can pass on to our children is that of experiential learning," Birt writes.  

As we sit down with family this holiday season, many of whom don't fully understand the food system, use Birt's advice. Read the article at washingtonpost.com/onparenting or find a link on Birt's blog, Top Producer's Farm Business Beat, at agweb.com/blogs.
---
Podcast of the Month: How I Built This
Ever wonder how the iconic brands that surround us got started? How did a founder's single idea turn into a multimillion-dollar company? Check out the "How I Built This" podcast from NPR. Each week, you'll meet the innovators and entrepreneurs behind businesses such as Samuel Adams, Instagram, Clif Bar, Airbnb and Spanx. Their stories might mirror those of the founders behind your own operation. The episodes are focused and full of business intel, but above all, they are inspiring and motivating. Perhaps that big idea you've been mulling over isn't so crazy after all. 
---
By the Numbers: Agricultural Workers
761,700 Total U.S. jobs as of 2014

$20,090 Median annual pay

$9.66 Median hourly pay