By Nate Birt
Three Faces You Should Know: Super Bowl Edition
For fans of major-league sports, few events rival the annual clash of titans that is the Super Bowl. This year's festivities on Feb. 7 are especially noteworthy because the event marks its 50th year. In honor of this national celebration of sport, food and couch potatoes (minus that occasional burst of excitement causing you to upend the bowl of tortilla chips on your lap), here are three notable personalities with ties to agriculture.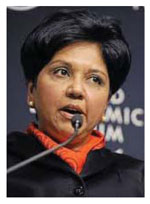 "We've never seen the consumer as confused as they are today. If you'd asked me a few years ago, it was about things like [diet drinks]. Now they view real sugar as good for you. They're willing to go to organics even if they have high sugar, high salt and high fat. It's a challenge."- PepsiCo CEO Indra Nooyi, in comments to shareholders reported by Fortune and other business media, noting millennial consumers' buying choices are hard to interpret. Yet the food company ranks No. 44 on the Fortune 500 list, suggesting business is anything but shabby. Now go enjoy your Gatorade, Doritos and sugary soda (or pop, depending on where you live).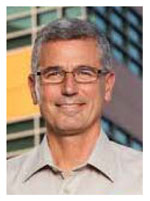 "We know we can't solve hunger alone. It's the organizations and heroes in communities all over the country who are doing the real work. We're proud to support those who are fighting hunger across the country."-Tyson Foods CEO Donnie Smith, marking the fact the meat powerhouse has donated 100 million pounds of protein to people in need since 2000. The company is the nation's top protein processor with sales in excess of $37 billion, according to Meat Poultry, a trade publication covering the protein sector. Those wings taste even better now.
"Any NFL Club that signs on to this proposal in St. Louis will be well on the road to financial ruin, and the League will be harmed."- Rams owner Stan Kroenke, writing to the National Football League about his disdain for a proposed Missouri stadium. Instead, he'll send the team to Los Angeles. The Rams' old stadium adjoined St. Louis County with roughly 220 farms relative to Los Angeles County's nearly 1,300. A win for football-fan farmers?
---
By Sara Schafer
The Problems You Want
Tough economic times are a good test for a farm business, says David Kohl, professor emeritus of agricultural finance at Virginia Tech University. 

"Good times don't last forever and neither do bad times," Kohl says. "A good producer doesn't continue to make the same mistakes." If you face business management challenges this year, use them as learning opportunities. Kohl identifies the following issues as those business owners should hope for. —Sara Schafer
You pay income taxes. You'll never go broke paying taxes.
You can leave your business for a month and the business continues to run smoothly.
Your lender seeks you out for your business.
People want to work for your farm operation.
Your business has idle cash and liquid financial assets.
You can fire your customers, suppliers or both.
---
Business Education You Can Use
Farm Journal College
When: Feb. 2
Where: Mankato, Minn.

TPEN Signature Event  (members only)
When: Feb. 8-10
Where: St. Petersburg, Fla. 

Farm Journal Wheat College
When: Feb. 25
Where: Enid, Okla.

Tomorrow's Top Producer
When: June 16-17
Where: Nashville, Tenn.
Visit agweb.com/events
---
By John Phipps
Unlock the Science of Accurately Predicting World Events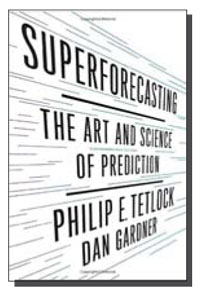 In his 2009 book "Expert Political Judgment," author Philip E. Tetlock made a powerful case for two conclusions about political forecasting: first, that simple mechanistic rules beat experts, and second, that the more famous the experts, the worse their predictions become. He painstakingly demonstrated over decades and thousands of predictions that such prognostications are essentially no better than random guesses.

For his latest book "Superforecasting: The Art and Science of Prediction," Tetlock teamed with coauthor Dan Gardner to apply the same meticulous methodology to see if it's possible for people to get better at forecasting. His Good Judgment Project selected thousands of volunteers, each of whom made hundreds of predictions, and scored them precisely. (Full disclosure: I was chosen to participate but dropped out after a few months when I learned I: 1) wasn't very good; 2) wasn't getting better; and 3) lacked the time to compete.) 

The research identified dozens of superforecasters, whose scores rose far above simple luck and other Good Judgment volunteers when answering fiendishly difficult questions such as, "Would Chinese action in the South China Sea result in a fatality by X date?"

As these superforecasters continued to show superior performance over the years, Tetlock worked to evaluate how they did it. The result is this book. Making predictions about world affairs is different from making predictions about ag markets. Yet many of the guidelines seem applicable. They include making frequent revisions as new information accumulates and making small updates rather than large ones. These principles could boost our own forecasts.

The fact people can become better forecasters is a paradigm shift, given the record of public pundits. Teasing out how to do it is a feat of political science and statistical brilliance. 
---
By Nate Birt
Drought Doubts Persist in California, Beyond 
Snowfall this winter will be a key factor in determining whether California's drought remains exceptional in its severity or eases up, the state's water resources department reports. In early January, extreme drought conditions remained confined to the western quarter of the country, the U.S. Drought Monitor shows.

"Clearly, this is much better that it was last year at this time, but we haven't had the full effect of the El Niño yet," says Frank Gehrke, chief of the California Cooperative Snow Surveys Program. Meanwhile, short-term drought conditions have cropped up in Midwestern locations such as west-central Indiana, southern Michigan and northeast Ohio.
---
Recommended App: Audio Memos Free
For those with iPhones and iPads, the Audio Memos Free app is a great tool to have at the ready for conferences, meetings and interviews. The app acts like a virtual tape recorder. Simply click the plus symbol in the top left-hand corner to create a new file, give it a title and begin recording by clicking the "Record" text in red at the bottom of the screen. Click the button to end the recording and then view a collection of previous audio files on the home screen.
---
By the Numbers: National Pulse
19%- Americans who report trusting the federal government all or most of the time, approaching 50-year lows
75.3M- Millennials in the U.S., its largest demographic, surpassing Baby Boomers
59M- Immigrants to America in the past 50 years