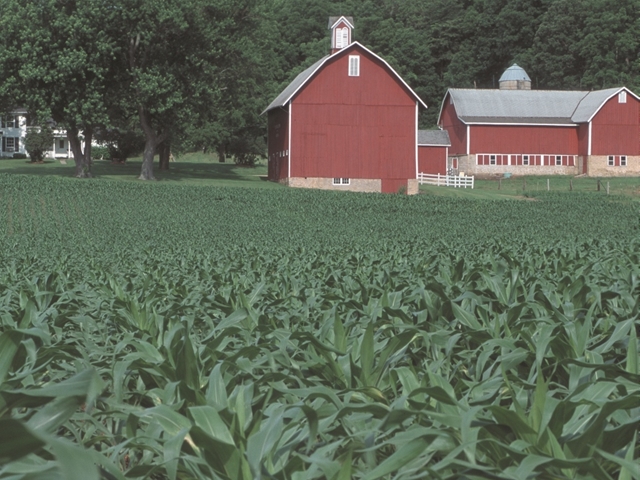 By Sara Schafer
Avoid These 14 Family Business Land Mines
Family farm businesses face unique challenges. As a result, 90% of family businesses don't survive past the third generation, says Dick Wittman, president of Wittman Consulting and a farmer 
in Culdesac, Idaho.

Some common catastrophic land mines include: 
1.    Housing
2.    Company vehicles
3.    Room and board
4.    Expense accounts
5.    Setting compensation
6.    Withdrawals of capital
7.    Insider inter-entity transactions
8.    Family employment policies
9.    Medical benefits
10.  Retirement plans and pensions
11.  Business benefit continuation
12.  Workdays vs. holidays; vacation, sick and business leaves
13.  Buyout understandings
14.  Outside activities

Producers can avoid these land mines by creating thorough written policies that address each. 

"Having these in writing takes out the emotion around these issues," says Wittman, who spoke recently at the annual Farm Journal Legacy Project Conference in Kansas City. 

He encourages farm families to think through each issue and decide the protocol. Then, producers should write down their thoughts in simple language. This allows you to create policies before they are needed. It also ensures policies aren't targeted at just one person on your team. 

"You need to think about if your policies and SOPs would attract a successor or chase one away," Wittman notes.
---
By Nate Birt
A Brief Snapshot of American Farms
The size and scope of farm operations in the U.S. is detailed in a new USDA report titled, "America's Diverse Family Farms." The 16-page document includes data on farmland, finances and family living. View the full report at ers.usda.gov/publications by entering "EIB164" in the search box.  
---
Mark Down These Event Dates
As the new crop season approaches, plan ahead for business education. These great events from Farm Journal Media will help you make the most of every opportunity and navigate challenges along the way.

Feb. 5–7: TPEN Signature Event in Phoenix (invitation only) Aimed at fostering peer networks and promoting individual learning, the Top Producer Executive Network (TPEN) Signature Event includes one-on-one time with experts and top operators from across the U.S. and Canada. Develop relationships within your group and invite members of your team to join in the experience.

July 20–21: Tomorrow's Top Producer in Nashville Designed for farmers 40 and under, this event provides the perfect environment for networking with peers and gleaning great business advice. You'll come away with the skills you need to be successful. Learn critical communication tips, advance your commodity marketing knowledge and much more. 

Nov. 29–Dec. 1: Executive Women in Agriculture in Chicago Join us for Top Producer's seventh annual event dedicated exclusively to women in the business of agriculture. Hear from industry leaders, business experts and inspiring speakers who will give you the tools to take your organization to the next level. Become part of a loyal group that return year after year.
Register at agweb.com/events
---
By John Phipps
Traveler-Author's Australian Odyssey Represents A Journey Worth Taking
If you can't get away to somewhere warm this winter, you might as well experience Australia vicariously through Bill Bryson's curiously hilarious account, "In a Sunburned Country." 

Readers familiar with his Appalachian adventure, "A Walk in the Woods"—later made into a passable movie—will know what to expect as Bryson visits Down Under. Sixteen years after reading this, I still remember his core impression of Australia: It has more ways to kill you than any other continent. 

Weird facts infest his prose and are interspersed with his admiration of the country's inhabitants, whom he describes as the friendliest people in the world. These often bizarre natural and cultural curiosities border on the incredible, and the yarns he uses to tie them into a narrative make the reading a perfect escape from Midwestern blahs or unfriendly markets. From listening to a cricket match for the first time to noting that "80% of what lives in Australia, plant and animal, lives nowhere else," Bryson provides a unique travelogue of a unique country that is entertaining and deviously informative. 

At the least, keep this book on standby for when your team drops out of the NCAA basketball tournament. 
---
By Nate Birt
Chart the Ebb and Flow of Net Farm Income Across U.S. Ag Regions
Despite the bleak outlook for farm income, there are a few bright spots in recent data from USDA. This chart ranks data from the biggest gains to the biggest losses. See a related map at ers.usda.gov by typing "Farm Business Income" in the search box. 
---
Podcast of the Month: Chris Hogan's Retire Inspired
We're only a few weeks into the New Year, and if you're searching for goals to write down, here's an important one: invest for retirement. There can be plenty of opportunities to put aside a little cash for whatever you have planned on the other side of farming. The primary focus of "Chris Hogan's Retire Inspired" is to get you thinking in that direction by helping you breach the emotional and mental hurdles to long-term investing. You'll be inspired and energized to set aside resources for your family.
---
By the Numbers: Capitol Hill
115 Congress that convened its first session Jan. 3

3 Additional legislative weeks in this year's House calendar

10 State work periods this year in which senators can return home to build local ties