Sign Up for Crop Insurance Decision Webinars
New farm bill legislation means you have tough decisions to make regarding Agricultural Risk Coverage (ARC) and Price Loss Coverage (PLC), shallow loss safety net programs whose coverage is extremely different from crop insurance coverage. Just a few weeks remain for you to decide which program(s) to lock in for the next five years. 

Farm Journal Media is here to help. Start by logging onto shopfarmjournal.com to sign up for our farm bill webinar series featuring Top Producer columnist Paul Neiffer and Jamie Wasemiller of The Gulke Group.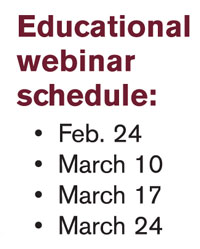 The hourlong webinars begin at 11 a.m. Central time and will build on each others, starting with an overview of the differences between farm bill programs and crop insurance and diving deeper into decision-making with each webinar. There will be opportunities for question and answer. 

In addition, Farm Journal Media has pulled together an exclusive farm bill ebook, chock-full of data and resources on the farm bill, crop insurance and resulting changes to your farm business. You can buy the downloadable ebook for $25 at shopfarmjournal.com.
---
By Nate Birt
Oil Fall Does Little For Fertilizer Cost
The recent decline in oil prices will have "little impact" on producers' fertilizer prices in 2015, according to a new report by Rabobank.

"Agrochemicals are partly based on oil-derived chemicals and may, over time, see lower production costs," the report explains. "However, the oil-related costs make up a small part of total agrochemical production costs, so the impact of lower oil prices will also be rather limited. The impact on seed and agricultural machinery will be negligible." 

Rabobank adds that for U.S. field crop producers, fuel accounts for between 4% and 4.5% of sales.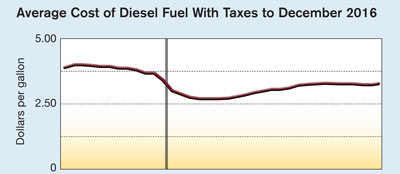 Diesel costs hit $3.89 per gallon in January 2014 (left) but are expected to fall to $2.70 by May 2015, reflecting low oil prices.
---
By Jen Russell
Mark Your Calendar for USDA Reports Market Holidays
Whether you track USDA report days for marketing purposes or simply need to know when the market will be closed, the following dates can help you plan ahead.  

USDA REPORTS:
March 10 - Crop Production/WASDE
March 31 - Grain Stocks/Prospective Plantings
April 6 - Crop Progress reports begin
April 9 - Crop Production/WASDE
May 12 - Crop Production/WASDE
June 10 - Crop Production/WASDE
June 30 - Acreage/Grain Stocks
July 10 - Crop Production/WASDE

MARKETS CLOSED:
Good Friday - April 3
Memorial Day - May 25
Independence Day - Close at noon July 2; Closed July 3
Labor Day - September 7
Thanksgiving - Closed Nov. 26; Close at noon Nov. 27
Christmas - Close at noon Dec. 24; Closed Dec. 25
---
CORRECTIONS: In the January feature on agricultural transportation, the section on roads should have included an outline of the state of Iowa for a statistic about deficient bridges. In our February issue, an article on investment diversification incorrectly identified the name of CliftonLarsonAllen Wealth Advisors. Top Producer regrets the errors.
---
By John Phipps
Why Modern Approach to the End of Life Must Change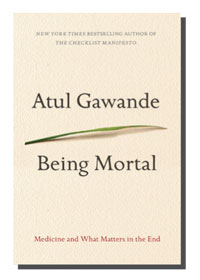 Dr. Atul Gawande is a surgeon and son of physicians whose previous bestseller, "The Checklist Manifesto," detailed how mundane process improvements could make huge outcome improvements. "Being Mortal" is a surprisingly different book. 

Chapters describe in detail the harrowing final weeks of several of his patients. Concrete recommendations are noticeably absent until the end. 

As Gawande goes through his heart-breaking experience with his own father, he begins to see ways to improve our often misguided way of death. Most recommendations center on managing medical care for the dying, but he also offers better tools to caregivers and the dying. 

Our current fascination with "selling lottery tickets"—offering long-shot cures—badly serves patients and families. His analysis suggests modernity is making dying worse and oddly not even later. Many think this is caused by the economics of the medical industry, but he offers evidence it is more a failure of culture and personal misunderstanding. We ignore the end-of-life experience. As he puts it, "Hope is not a plan, but hope is our plan."

"Being Mortal" is painfully difficult to read, mirroring countless life endings. Reading it, however, could improve many outcomes.
---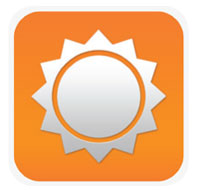 Recommended App: AccuWeather
AccuWeather shares weather forecasts. It lists current conditions such as temperature, dew point and wind speed. The long-range forecast projects conditions for the next two weeks. The map feature is animated. Other components include weather news stories, videos and social media tools. Users can view several data sets, such as temperature, in graph form. If you farm in multiple ZIP codes, it is easy to switch back and forth among locations. The app does include a banner advertisement across the bottom of the screen, which could be distracting.