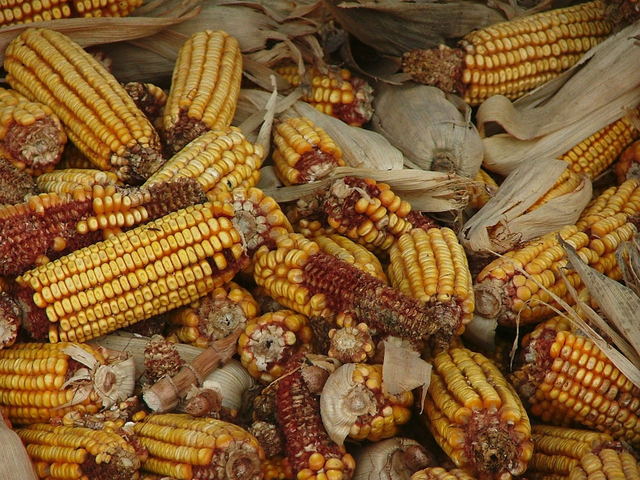 By Nate Birt
Corn Prices Set To Hit Harvest Low In October
The harvest-low price for corn is likely to occur in October, assuming weather conditions support a favorable end to the growing season, says Peter Meyer, PIRA Energy Group.

It's unlikely we've already seen the low price, he cautions.

"I think there's going to be some pressure from bankers," Meyer tells Tyne Morgan in an "AgDay" interview. "I think the farm economy is one thing that really worries me, and I wonder who's controlling these bushels. Will the banks allow some of these farmers that are struggling a little bit at the moment, unfortunately, to carry these bushels forward? I don't know who's making up the rules."

Prices didn't move much on Pro Farmer Midwest Crop Tour estimates showing a national corn yield of 170.2 bu. per acre compared to USDA's projected 175.1 bu. per acre and soybean yield of 49.3 bu. per acre, above USDA's 48.9 bu. per acre projection. That doesn't mean the trade has turned a blind eye to the market, Meyer says. "I think the trade is watching demand in soybeans, and I think the trade is just kind of whipsawed from that move up to $4.49 [corn in June] and back down," Meyer points out.  
---
By Susan Luke and Ben Potter
Bayer And Monsanto Shake Hands On Merger Deal Valued At $66 Billion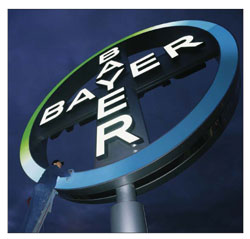 Bayer and Monsanto announced Sept. 14 they have signed "a definitive merger agreement" selling Monsanto to the German-based company for $66 billion, or $128 per share. If approved by anti-trust regulators, the deal would create the world's biggest supplier of crop protection products and seed, dominating more than 30% of the market.

The global Crop Protection and Crop Science headquarters will remain at Bayer's offices in Monheim, Germany, Bayer stated in a release. Global seeds and traits and the North American commercial headquarters will be in St. Louis, Monsanto's current home. 

In a Farm Journal Media text-message poll, 67% of the 2,632 farmers who responded said they oppose the merger. Only 10% indicated it was positive. The jury was out for another 18% of respondents, with the last 5% conceding they didn't know. 

The combined company could reach $67 billion in sales and occupy the top spot in seed and crop chemicals, according to industry reports.  
---
Boost Your Knowledge With These Farm Journal Media Events 
This winter, producers who grow crops, manage dairies and raise cattle will have numerous opportunities for professional development. Take time to attend one of these events and advance your business.
Nov. 7-9: MILK Business Conference in Henderson, Nev.
Formerly known as Dairy Today's Elite Producer Business Conference, this event will challenge you to gain a competitive edge in the dairy industry. Hear from experts and meet fellow producers.

Dec. 8-9: Legacy Project Conference in Kansas City, Mo.
Attend this event to hear from industry-leading experts who will provide insights and answers 
to your questions about creating a sound succession plan and passing on your family's legacy.

Jan. 25-17, 2017: Top Producer Seminar in Chicago
Learn concepts and tactics to improve your operation at our premier annual event that attracts upward of 1,000 people. Join us as we unveil the 2017 Top Producer of the Year Award winner.
---
By John Phipps
Think You're Tough? Think Again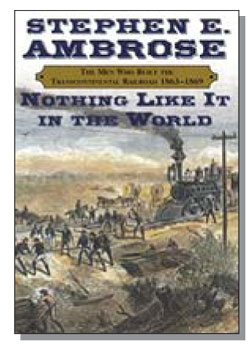 You and three coworkers pick up a 560-lb. rail and run forward to drop it in place on the ties. Then you run back for the next. Repeat. By 7 p.m.*, you have laid a record 10 miles of track, each of you carrying 125 tons of steel, adding track at a rate of 240 ft. every three minutes. 

Although this day serves as a special demonstration to show off, it is emblematic of the astonishing effort of thousands of workers, mostly despised immigrants such as those from China and Ireland, who built the Transcontinental Railroad in 1869. Whether boring through the granite of the Sierras or spanning rivers with 85-ft. timber trestles, muscles did almost all of the work. 

Stephen Ambrose's 2001 chronicle, "Nothing Like it in the World," is crammed with such jaw-dropping historical detail in a gripping narrative that proves fact can overwhelm fiction for inspirational achievement. As producers brood over the challenges facing U.S. agriculture this winter, learning about what our forebears faced and conquered could provide some much needed spine-stiffening. 
*Oh yeah, they began at 7 a.m. and took an hour-long lunch break.  
---
By Nate Birt
Why An Early Fall Meeting With Your Banker Is A Smart Idea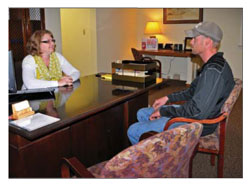 Tens of thousands of U.S. farmers will face financial challenges in the time before and after harvest 2016, cautions Tommy Grisafi, Advance Trading. 

Because of that, it's imperative for producers to meet with their bankers, ideally before harvest begins, to have a candid conversation about the availability of operating loans and next steps.

"I think it's a very poor decision to try to let your banker track you down," Grisafi tells "AgDay" host Clinton Griffiths. "Even if you have a problem, that problem's not going to go away. Some bankers are willing to work with people. If they're not willing to work with you, you're going to be in the market for a new banker."

Be aware many other farmers will be in the same situation, he says. That makes it essential to be proactive.

"You're going to see a lot of switching," Grisafi says. "It was hard for a group of farmers to get operating [loans] this year."

That advice comes on the heels of August's Rural Mainstreet Index, the latest available from Creighton University. The 10-state index rose slightly over July to 41.1, marking the 12th consecutive month the index has been below growth neutral. Bankers expect nearly 20% of crop farmers will suffer negative cash flows in 2016, meaning cash expenses will exceed revenues. 
---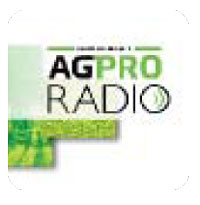 Podcast of the Month: AgPro Podcast
From "Top Producer Podcast" host Pam Fretwell comes the "AgPro Podcast," an online-only radio show dedicated to retailers, agronomists and other farmer-facing business professionals. The podcast is valuable to producers who are seeking to learn more about the state of the seed industry, input prices, technological advances in agriculture and more. It can also help farmers identify topics of conversation they should raise with the vendors who support their operation. Episodes average seven to 13 minutes.
---
By the Numbers: Shipping Stats
89.8M Short tons of food and farm products shipped annually by internal waterborne traffic in the U.S.

461 Deep draft dry cargo barges in operation in the U.S.

1 Port of South Louisiana's ranking as the top U.S. export-import location 
by tonnage
Editor's note: All data are from 2014, the most recent year available