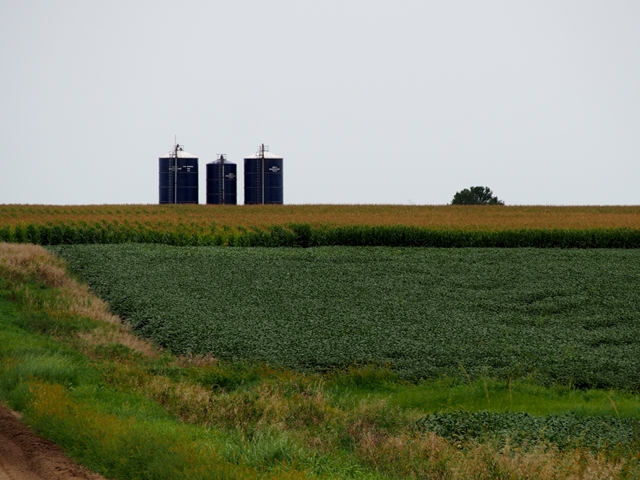 By Alison Rice
Cash Rents Could Face Additional Headwinds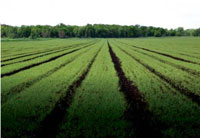 Average cash rents fell less than  $20 per acre in 2015, data show.
As farmers know well, a combo of cash rents and crop costs continues to be a punishing one. 

Although average crop costs and cash rents eased a touch in 2015, slipping $16 per acre on cash rents and $8 per acre for inputs, producers with rented ground still face a considerable financial hurdle. Those four expenses—cash rents, seed, pesticide and fertilizer—add up to 72% of costs on cash-rent ground, according to Gary Schnitkey of farmdoc Daily.

Given current expectations for corn and soybean prices ($3.36 for December corn and $10.05 for November soybeans as of Aug. 24), Schnitkey cautions growers that further cost cutting is likely inevitable.

Yet who will listen to Corn Belt farmers' arguments that their prices must come down: the seed dealer, the crop chemicals supplier or the landlord? It looks like we might just have to wait and see.

"The source of cost cuts will be interesting and have broader implications. So far, most cost cuts have come from cash rents and fertilizer costs. Little of the reduction has come from seed or pesticides," Schnitkey points out. If seed and pesticide costs stay sticky, then the pressure will be on cash rents. If those costs fall, it could push down farmland prices. 
---
By Sara Schafer
Showcase Your Competitive Advantage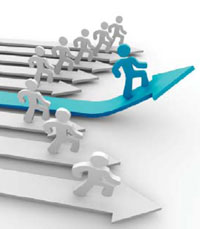 Whether you are attracting new landlords or anticipating undercover animal activists, a public relations plan for your farm can add to your bottom line, says Moe Russell, president, Russell Consulting Group of Iowa.

Producers should look for opportunities to differentiate their operations in terms of animal comfort, water and nutrient management or soil quality, Russell recently told attendees at the Tomorrow's Top Producer conference in Nashville. 

By remaining proactive as a leader of your operation, you can be prepared to deal with unhappy neighbors, the press, key influencers in the community, suppliers or landlords.

"Consumers and the press aren't as concerned about numbers and facts if you can share your values and passion for farming," he says.

Develop a simple public relations booklet for your operation. Include a description of your farm along with photos of family members, employees and equipment, Russell recommends. Also include an explanation of the economic impact your operation provides. Prominently feature your farm's goals and mission. 

As you demonstrate what makes you a farming partner of choice, be tactful with the delivery of your message, Russell says. "You don't have to go around beating your chest," he says. "Do it quietly, and I guarantee people will notice." 
---
Return to School This Winter With Continuing Farm Journal Education 
Don't miss out on some fantastic opportunities to grow your business knowledge in the months ahead. From the West to the Midwest, you're sure to find learning and networking opportunities that will benefit your team.

Nov. 7-9: MILK Business Conference in Henderson, Nevada
Formerly known as Dairy Today's Elite Producer Business Conference, this event will challenge you to gain a competitive edge in the dairy industry. Hear from experts and meet fellow producers.

Dec. 1-2: Executive Women in Agriculture Conference in Chicago
Our only event exclusively for women in farming and agribusiness, EWA will feature main stage speakers and breakouts on commodity marketing, human resources, management and much more.

Jan. 25-17, 2017: Top Producer Seminar in Chicago
Learn concepts and tactics to improve your operation at our premier annual event that attracts upward of 1,000 people. Join us as we unveil the 2017 Top Producer of the Year Award winner.
---
By John Phipps
Things Are About To Get A Little Salty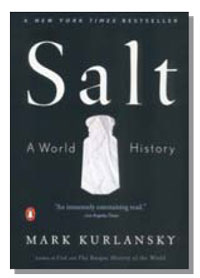 If you read many of my book reviews, you might detect a sporadic theme: where food comes from. From the origin and provenance of chickens and pigs, we now take on the ubiquitous mineral additive known as salt. 

Author Mark Kurlansky is noted for these single-topic deep dives, and this one—titled "Salt: A World History"—is just as tedious, surprising and trivia-laden as his others. Look on Amazon for fuller details, but I'll say this: it's more than you ever wanted to know about salt, but you'll keep reading anyway.

Although producers complain about consumers ignorant of where food comes from, it might improve our status as informed commenters if we could speak knowledgeably about some ingredient other than what is in our fields. For that matter, how much do we know about where food comes from? Instead, during an awkward conversational lull in a social gathering with non-farmers, mention something like, "The suffix '–wich' in English town names indicated a nearby salt mine," and bask in newfound esteem. 

This mineral has been inextricably woven not just with food but also with economics (sayings such as "worth his salt" come to mind), cultures, religion and science. And without salt, demand for what we grow could be quite different. 
---
By Nate Birt
Legislators Eye ARC And Appropriations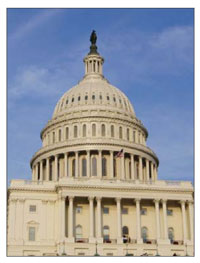 In addition to labor and immigration, top issues facing agriculture this fall and into the new year include the uncertain fate of the agriculture appropriations bill and questions about the Agricultural Risk Coverage (ARC) program within the farm bill. That's according to U.S. Sen. Jerry Moran, R-Kan., who recently visited with "AgriTalk" host Mike Adams.

The ag appropriations bill is waiting for its time on the Senate floor, Moran explains. "My best guess is that once again we have a short-term continuing resolution, with the appropriations bill then being considered in the October time frame," he says. 

Meanwhile, the function of the ARC program is an issue farmers are raising with Moran as he tours the state. "[There are] concerns about the ARC program under the current farm bill and the differential in consequences from one county to the next," Moran explains. "Our ag appropriations bill has a pilot program at USDA to try to figure out how to improve the chances that county issue doesn't have a dramatic effect on a farmer who happens to farm in two counties and gets a totally different result based upon how the ARC program has been implemented."
---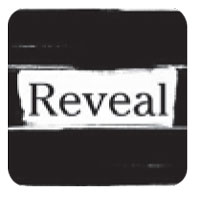 Podcast of the Month: Reveal
This show won't change how you do business day to day. Yet it will shed light on issues that affect your farm in ways small and large. For example, the July 22 episode of "Reveal," produced by The Center for Investigative Reporting and PRX, focuses on salmonella risks in the food supply chain. Generally balanced with extensive on-the-ground journalism, each episode includes multiple in-depth interviews with stakeholders including company executives, government officials and public records. Reporters aim to understand stakeholders' perspectives and the stories often hidden from plain view.
---
By the Numbers: Specialty Livestock
2.62M- size of U.S. all-goat inventory as of Jan. 1
$39.3M- value of domestic wool output in 2015
87.8M- pounds of U.S. veal production this past year