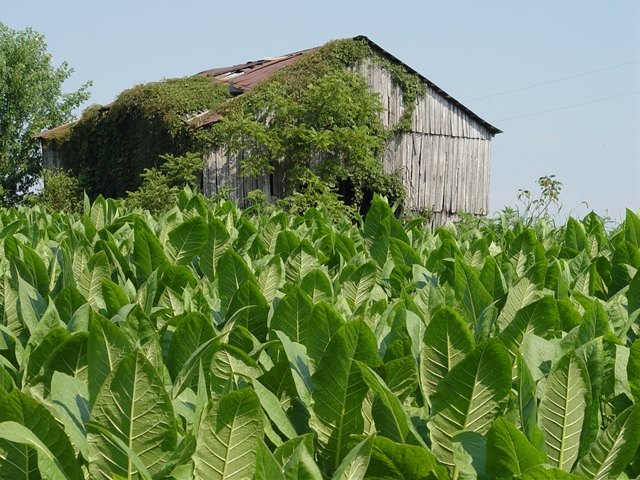 By Alison Rice
EPA Eyes Atrazine
A recent federal report on atrazine could severely limit farmers' ability to use the herbicide, farm groups say. In an ecological assessment released June 2, EPA said the chemical puts fish, frogs, plants and aquatic invertebrates at risk, particularly where atrazine is most heavily used.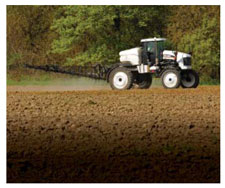 Atrazine might pose ecological harm,       EPA says. 
"Atrazine is one of the most studied pesticides farmers have," says Ethan Mathews, director of public policy for the National Corn Growers Association, which criticized both the process and the findings of the report.

"There are 7,000 studies pointing to its safety and efficacy."

The study says threats posed by atrazine include:
Reproductive effects in fish
Decreased hatchling rates among certain bird species
Threats to terrestrial plant biodiversity from runoff and drift
Issues of productivity and function among aquatic plants
Such conclusions, if adopted, could have dramatic effects on the farm. Atrazine is the second-most commonly applied herbicide in the U.S. Producers apply an estimated 72 million pounds of the chemical annually to kill and control weeds in corn, sorghum and sugarcane. 

EPA is likely to announce its decision about the use of atrazine sometime during 2017, Mathews says.
---
By Nate Birt
Collaborative Farming Picks Up Steam
It might seem counterintuitive: As farms get larger, they tend to seek opportunities to partner with other big operations for savings and talent-sharing. Yet ag economist Danny Klinefelter of Texas A&M insists this is exactly what is happening as food production consolidates and regulatory requirements continue to grow.

In the future, the practice of collaboration will be even more widely accepted and more professionalized, he says.

"We move more toward a qualified supplier model all the time," Klinefelter told attendees at the National Collaborative Farming Conference held June 14-15 in Nashville. He's referring to the system of verification audits, sustainability initiatives and traceability technology farmers will need to adopt to remain competitive. 

He predicts in five years, just 5% of producers will produce 80% of U.S. agricultural commodities. That's down from 7.5% of producers today. Top operators are taking steps such as:
 Buying in groups to achieve savings on insurance and inputs
Sharing expensive technology and expert professionals
Building feed mills to attract railroads and lower expenses
Generating electricity and recycling commonly used materials
Trading equipment to ensure it runs as often as possible
Make a disciplined review and plan before executing on collaboration to avoid financial disaster, Klinefelter advises. 
---
Nominate Deserving Farmers for Two Top Producer Awards
Applicants are sought for two prestigious awards for producers given annually by Top Producer. 

Less than a month remains to submit nominations for the 2017 Top Producer of the Year Award. The honor goes to top operators who demonstrate outstanding business knowledge, including entrepreneurial originality (50%), financial and business progress (30%) and industry or community leadership (20%). You may nominate yourself, another farm operator within your business or simply a farmer who deserves recognition. Applications are due Aug. 31. 

Meanwhile, producers 35 and under are encouraged to apply for the 2017 Tomorrow's Top Producer Horizon Award, which recognizes outstanding young farmers across the U.S. Applications are due Nov. 15. For more information or to download an application for either award, go to topproducer-online.com. Email completed forms to Top Producer Editor Sara Schafer at sschafer@farmjournal.com..
---
By John Phipps
Learn How the Bare Necessities of the English Language Came to Be
At first glance, this book is very silly. Yet after a little study, you realize it is brilliantly silly.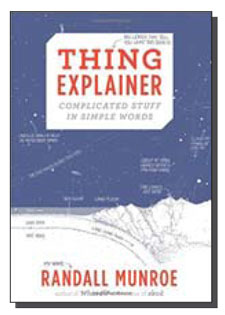 Using only the ten hundred most commonly used English words (yes, "thousand" is not one), and stick figure drawing, Munroe does a remarkable job of explaining things such as nuclear power generation, human cells, the space station, car engines, the U.S. Constitution, plate tectonics and pencils. Although it is great for children, it is remarkably helpful and entertaining for grown-ups, as well. I confess I finally understand how undersea drilling works, but I can only explain it like a third-grader.  

Munroe is better known as the author of "xkcd," a webcomic of "romance, sarcasm, math and language." The same sense of whimsy and nerdiness fills this brief book. Although the limited vocabulary seems like a gimmick, it also highlights how often we use jargon for signaling our intellectualism rather than communicating clearly. 

I recommend the e-version, which allows you to expand the illustrations for clarity. This book is great for 8- to 12-year-old geeklings and most farmers.  
---
By Nate Birt
Enrollment Open for Young Farmer Peer Group
A second online peer group for young producers will be available from Farm Journal starting this August. Farmers are invited to apply for membership.
Known as the Interactive Online Peer Group for Young Producers, it will kick off with a one-day in-person launch meeting Aug. 26, the day after the 2016 Pro Farmer Midwest Crop Tour, in Rochester, Minn. Members will receive complimentary registration to the Crop Tour Finale meeting and dinner Aug. 25.

At the initial onsite meeting, members will:
 Meet group members and facilitator
Participate in an interactive business development workshop
Create individual and peer-group goals
After the kickoff meeting and conference, members will transition to six two-and-a-half-hour interactive web-based video conference collaborations over the course of the next calendar year.

Each webcam call will include a workshop on an industry hot topic. Members will ask questions, provide progress updates and identify next steps to achieve goals. To register, contact Lindsey Young, TPEN recruiting, member services and marketing representative, at lyoung@farmjournal.com or 888-605-7138.
---
Podcast of the Month: EntreLeadership
Part motivational speech and part business intelligence for the modern leader, "EntreLeadership" is a podcast made for farm operators dedicated to managing their teams with purpose and passion. On each episode, host Ken Coleman visits with leaders in corporate America, nonprofits and athletics about their lives and the lessons they've learned that any entrepreneur can quickly apply to his or her operation. Past guests have included Jack Welch, Jim Collins and Gretchen Rubin. Hour-long episodes are published weekly. Subscribe to the podcast with Apple's Podcasts app.
---
By the Numbers: Specialty Crops
12% Decline in U.S. acres of sunflowers compared to a year ago

3.19M Acres of harvested rice expected this year, a 24% increase from 2015

160,900 Acres of harvested tobacco this year in North Carolina, the No. 1 state for production of the crop