Lock-and-Dam Act Progresses
Corn growers are among producers wondering how Congress will fund work on locks and dams approved under the Water Resources Reform and Development Act (WRRDA). President Barack Obama signed the measure June 10. Yet the federal Highway Trust Fund, which pays for infrastructure upgrades, remains strapped for long-term cash.

"As more of the world's cargo is transported on these massive ships, we've got to make sure that we've got bridges high enough and ports that are big enough to hold them and accommodate them so that our businesses can keep selling goods made in America to the rest of the world," Obama noted. "Meanwhile, many of America's businesses ship their goods across the country by river and by canal, so we've got to make sure that those waterways are in tip-top shape."

Central Illinois corn farmer Gary Niemeyer is well aware of the nation's infrastructure debate. 

"The House voted 412-4 to pass WRRDA," Niemeyer tells AgriTalk radio. "The Senate voted 91-7 to pass WRRDA. The president signed it almost immediately. I think we have the political understanding of the importance of this. We as people who are utilizing the system need to get out and make sure that our congressmen and our senators know exactly how important it is to us."
---
Hong Kong Welcomes More U.S. Beef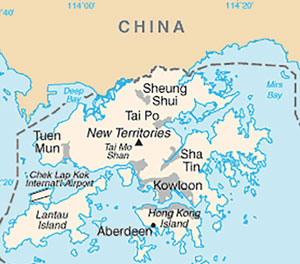 By June, 2014 U.S. beef exports to the region hit $492.5 million. 
As of mid-June, Hong Kong agreed to accept the widest variety of U.S. beef it has seen in more than a decade, USDA reports. The region banned American beef and beef products beginning in December 2003 with confirmation of a bovine spongiform encephalopathy-positive animal. In the ensuing years, Hong Kong eased restrictions, permitting bone-in cuts from cattle younger than 30 months old beginning this February.

"This is great news for American ranchers and beef companies," Secretary of Agriculture Tom Vilsack says. "Hong Kong is already the fourth largest market for U.S. beef and beef product exports."

Sales of U.S. beef in Hong Kong, which has 7.1 million people, reached a record $823 million last year. A full 93% of gross domestic product comes from services, with 6.9% from industry and limited agricultural output, the CIA World Factbook says. There aren't tariffs on imported goods, and excise duties are levied on just four commodities—hard alcohol, tobacco, hydrocarbon oil and methyl alcohol. Hong Kong is part of China but maintains its own rules and regulations on customs and quarantine administration.

Even before the trade announcements, beef exports to Hong Kong had performed well this year.
---
Have you seen the new and improved Power Hour on
AgWeb.com
? From Monday through Friday, visit
AgWeb.com
 at noon Central time for fresh information that is relevant to top producers. Content is built using original reporting from Top Producer editors as well as affiliate media such as AgriTalk radio, Market Rally radio and U.S. Farm Report TV. In addition to daily agribusiness and weather updates from AgDay TV, the weekly schedule includes the following news reports:
Monday:
U.S. Farm Report Marketing Roundtable wrap-up 
Tuesday:
National ag weather outlook
Wednesday:
Market news and analysis with Market Rally radio 
Thursday:
Policy news and analysis with AgriTalk radio
Friday:
In-depth market reporting from Top Producer editors as well as news outlets such as Bloomberg and The Associated Press
---
Recommended App:
SoilWeb
Created by the California Soil Resource Lab, this app for iPhone and iPad identifies your location using GPS and then provides data on the surrounding soil using USDA-NRCS survey data. "Excellent teaching tool and great for anyone traversing the country and wanting to know what soils are underfoot," one reviewer wrote on Apple's iTunes Store.
---
Supply Chain Aims
Announced in early July, a series of benchmarks developed by the organization Field to Market are intended to help producers and agribusinesses define and measure the sustainability of agricultural supply chains. Members of the organization include Archer Daniels Midland Company, John Deere and the Innovation Center for U.S. Dairy. The effort will focus on "benchmarking current sustainability outcomes, catalyzing continuous improvement at the field and landscape level, and enabling supply chain sourcing claims."

Continuous improvements are sought for corn, soybeans, wheat, cotton, rice and potatoes.
An online calculator allows U.S. crop farmers to confidentially calculate their Fieldprint, a reflection of an operation's sustainability in land use, water quality and emissions.
---
HSUS Faces 'Donor Advisory' Online
By Alison Rice
Charity Navigator, a respected source of information on charities, has revoked its rating for the Humane Society of the United States (HSUS) and issued a "donor advisory" for the organization, which has often tangled with farmers over livestock practices.

According to Charity Navigator's website, the decision stems from HSUS involvement in a long-running lawsuit with Feld Entertainment, operator of Ringling Brothers and Barnum & Bailey Circus. Animal rights groups including the Fund for Animals, which later merged with HSUS, sued Feld saying the circus abused elephants.

The animal rights groups lost the case this year after a key witness proved to be unreliable. Feld countersued, winning a $15.75 million settlement from HSUS and its co-plaintiffs. Despite statements by HSUS leaders that insurance would cover settlement costs, that did not happen.

As a result, HSUS received the "donor advisory" designation and lost its star rating, which had fallen in recent years because of high overhead and fundraising costs. It disagreed publicly with the decision in a statement on its website, commenting that "charity evaluation is complex work, and in many cases the watchdog groups do not seem to understand the dynamics of social reform or the operations of advocacy organizations working in the nonprofit sector."