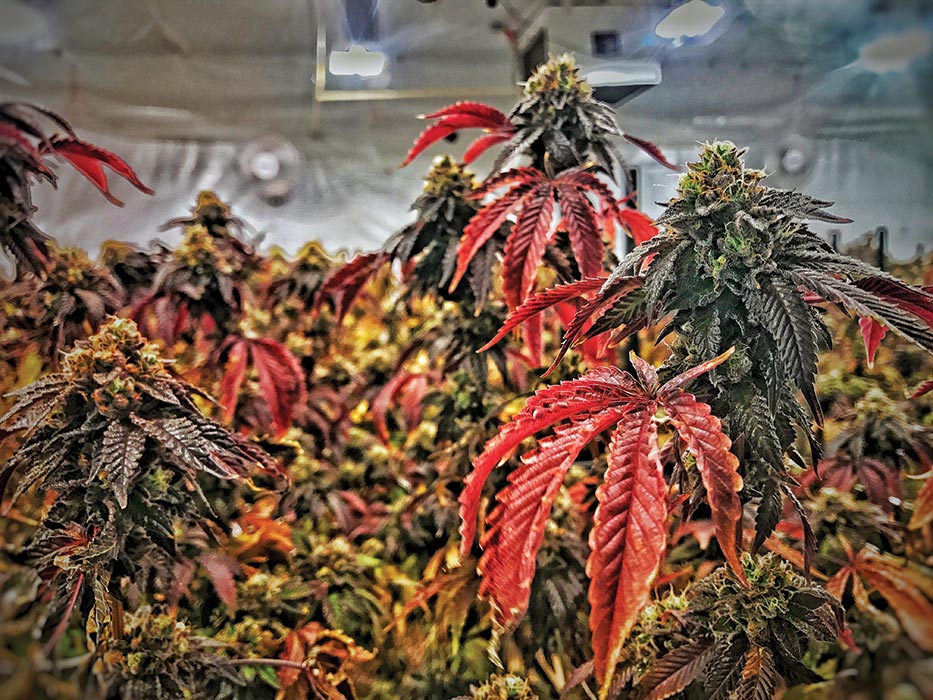 J.F. Foster doesn't drink or smoke, but the Missouri-born farmer is about to churn out 20,000 lb. of marijuana per year.
As individual state cultivation barriers topple at a dizzying pace, the age of marijuana farming has arrived in the U.S., although most farmers are caught on the sidelines. "I've got 1,500 acres of normal row crops and 400 head of cattle," Foster says. "If it was possible, I'd turn my entire operation over to some type of cannabis production today. Every acre. Today."
Foster says the coming arrival of outdoor cultivation translates to big opportunity: "As farmers, we're all tired of trying to maintain profitability with current commodity grain prices, and we're trying to diversify to keep up in today's market. Indoors or outdoors, farming heads should be turning at marijuana opportunity."
Marijuana is not only the fastest growing industry in the U.S., but its rate of growth is unparalleled in U.S. history, says Nic Easley. As competitors vie for a foothold, the market echoes the boom-and-bust of Silicon Valley in the 1960s. Raised on a Wisconsin farm, Easley says marijuana is ripe for large-scale agriculture, with a need for meticulous cultivation, safety standards, quality control and best management practices.
Easley is the founder of Colorado-based Comprehensive Cannabis Consulting. "No federal organization has the ability to provide the guidance this industry requires," Easley says. "Everything is run on a state-by-state basis, and that's why you see so many failures. That's also why there's so much opportunity for U.S. agriculture. In the marijuana industry, there aren't many people with ag experience."
Marijuana production contains an element of organized chaos because every state follows distinct rules and testing requirements. Twenty-nine states allow medicinal marijuana growth and eight states allow recreational marijuana growth, but many more state legislatures are sprinting toward the green tax cow. With phenomenally high tax revenue, the feds won't be getting the cow back in the government barn. The 2014 legalization of adult-use marijuana in Colorado hauled in more than $500 million in tax revenue.
In 2015, Foster heard of the marijuana industry expansion and began a rigorous stretch of due diligence, eyeballing several hundred grows in multiple states. Almost 2,000 miles northwest of Missouri, he found a seam in Washington state and bought a 70,000-sq.-ft. building (and added 35,000 sq. ft.) to hold 1,650 tables (20 plants per table; 33,000 plants grown in unison) for marijuana production.
"People in agriculture sometimes wait around to see which guy will jump out of the plane first with a new type of parachute. I'm that guy," Foster says.
Working alongside Foster, Curt Livesay is a certified crop adviser and owner of Dynamite Ag. He says medical marijuana benefits remain untapped. "There is so much more the plant offers medicinally that nobody is dealing with. Farmers will be the ones to peel back the layers of medical marijuana," he adds.
Foster's cannabis vision ultimately rests on the medicinal value of marijuana: cash flow from the recreational side, followed by a full-bore push into medicinal benefits. "If anybody can tell me they can't appreciate the medicinal value of what's coming out of this plant that can help reduce the number of grand mal seizures a small child has each day, or someone suffering from the pain of chemotherapy, or calming a veteran battling PTSD that fought for our country, then they can kiss my ass," Foster says.
Marijuana is usually sold in grams (453.6 grams to the pound). The average retail price is $12 to $15 per gram, and the average wholesale price per gram is approximately $2. Outdoor production costs range from 25¢ to 50¢ per gram, but the harvest window allows only one harvest per year. The indoor cost of production reaches an average of $1.25 per gram, but allows for up to five harvests per year.
Livesay sees federal legalization in 10 to 15 years, and says farming will go beyond indoor grows and greenhouses: "Marijuana is going to be grown by farmers outdoors as a row crop. When you put American farmers in this space, marijuana production will go to a whole other level."
"People are starting to realize this is not the dire realm of reefer madness," Livesay adds. "This isn't the devil's lettuce."
Every state will have a medical marijuana program within five years, believes Matt Karnes, the founder of GreenWave Advisors, a company specializing in cannabis industry analysis, research reports and consultation.
"The pressure will ratchet up and the feds will have to respond to the will of the people," Karnes says. "Marijuana likely will trade like any other commodity and someday the U.S. will be exporting cannabis to other countries.
"We're at the beginning of what we characterize as a 'marijuana market metamorphosis' as states with both legalized medical and recreational use begin to evaluate the practicality of merged regulatory regimes," he adds.
The April 2017 GreenWave Report projected $30.3 billion per year in U.S. retail marijuana sales by 2021. It also estimates $27 billion in federal tax revenue on retail sales over the next five years. California accounts for 39% of market share, followed by Colorado (20%), Washington (12%), Michigan (9%), and other states (20%). Regarding general use in the U.S., GreenWave estimates 26.3 million potential medical marijuana users (spending an average of $3,200 per year) and 30 million recreational users (spending an average of $1,500 per year).
In 2016, marijuana generated $7.6 billion in its second full year as an industry, but Easley says the true value is far greater: "We're talking about $20 billion if you factor in ancillaries. However, factor in the U.S. illicit market, valued at $50 billion to $120 billion in the U.S., and it's clear the numbers are exploding."
Easley has been involved with the marijuana industry for 11 years, and despite the rate of growth quadrupling in 2017, he expects even faster growth in 2018. He believes marijuana will be a standard U.S. crop within 11 years. "Whether outdoors, greenhouse or indoors, all it takes is the right knowledge and expertise," he says. "If you can grow other crops properly, then you can grow marijuana."
The future of marijuana demands professionalism and increased structure, Foster says. He advises interested growers to commit to research and examination: product, yields, state regulations and more. "Factor in the x amount of dollars you'll spend. Keep SG&A costs exactly where they need to be, and work on them every day just like you should with any other crop," Foster says.
"I farm because I love farming, but I'm a businessman too. Marijuana is going to be a standard agriculture crop, and that is the financial reality. Take the price of half of half of half of what we're getting today for marijuana: It's still better than corn."