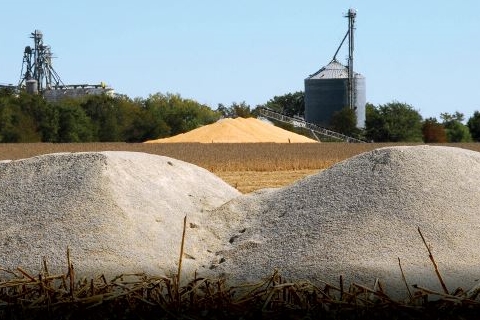 Corn and soybean producers need not rush to lock in fertilizer prices by early winter. That's the assessment of Gregg Ibendahl, associate professor of ag economics, Kansas State University. He points to falling oil prices. 

"That might be an indication that fertilizer prices may have some downside yet," Ibendahl notes.

In general, seasonal price patterns are likely for NH3, UAN, MAP and potash in early 2015, adds Barry Ward, assistant professor, Ohio State University Extension 

"This would suggest reasonably flat market prices, then increasing as demand ramps up into late winter and early spring," Ward says. "Even with this potential scenario likely, low projected crop profit margins will likely restrain demand and restrict fertilizer price increases to relatively small percentage increases. Weaker than expected demand as a result of low projected margins could change this scenario if this weaker-than-expected demand pressures sellers to lower prices to stimulate demand."

As of late December 2014, fertilizer prices stood at levels slightly higher than those seen a year ago, Ward notes. "Production issues, short gas supplies, plant turnarounds and political unrest have lent support to higher prices," he explains. For 2015, relatively flat fertilizer markets are possible given lower profit margins that will compete with logistical concerns and strong equity positions. 

A good time to make fertilizer purchases will be February 2015, Ibendahl says. Yet he cautions producers to not delay purchases significantly to avoid the possibility of an unexpected price hike. 
---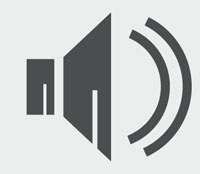 Stocks Announcement Has Potential To Surprise Trade
Mark your calendar for the Jan. 12, 2015, reports from USDA. They could produce a number of surprises for the grain market, analysts say. The latest round of crop data will be published at 11 a.m. CDT.

"I think the big item in that January report will be the grain stocks report for Dec. 1," notes Brian Basting, Advance Trading on the "U.S. Farm Report" Marketing Roundtable. "That will give us an idea of two things: the final crop size, what the U.S. corn crop really was, whether it's a combination of yield and acreage change from where it was in November. Most importantly, it will give us an idea of what feed residual disappearance was during that first quarter of the marketing year."

That's not all, adds Naomi Blohm, Stewart-Peterson Group Inc. "I'm really curious to see what they do with the planted acres, harvested acres and yield," Blohm explains. 

She continues: "In a lot of the northern states, the test weights are pretty light, and a lot lighter than what this market even knows about right now. People thinking they're putting 100,000 bushels in the bin and then they're only going to be taking out 90,000." 

By contrast, it's unclear whether the announcement USDA Chief Economist Dr. Joe Glauber is stepping down will affect markets much, particularly in the near term. "Probably for this report, not a whole lot of impact," Basting predicts. 
---
Plunge In Gas Prices Continues
The falling price of oil is generally good news for the U.S. economy. That's the assessment of Wally Tyner, Purdue University energy economist. 

He points out crude oil prices fell $45 in the past several months, increasing gross domestic product (GDP) by 1%. For perspective, GDP generally increases 3% annually.

"It is providing consumers extra income they can spend on other goods and services, which stimulates the economy," Tyner explains.

Meanwhile, the oil industry likely will lose jobs in 2015 as investment budgets are pared back. 

Several factors are at play. In late November, OPEC decided not to cut production, allowing prices to fall further. Additionally, U.S. oil production has grown by 1 million barrels per day in each of the past three years, boosting supplies. Globally, Europe and Japan are among places with a sluggish economy, limiting demand.