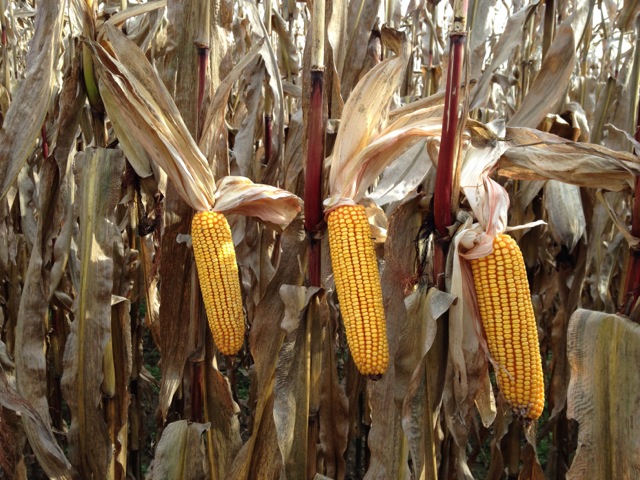 The prospect of record crops prompted the Food and Agricultural Policy Research Institute (FAPRI) at the University of Missouri to lower its September projections for average farm corn prices to $3.50 for 2014/15, soybean prices to $9.92 per bushel and all wheat prices to $5.91. Figures are lower than those in FAPRI's August update of its annual long-term baseline.

The prices are near the midpoint of ranges reported in October in USDA's World Agricultural Supply and Demand Estimates. FAPRI's long-term prices are largely unchanged.

Keep in mind these are annual estimates and prices during the year might offer producers marketing options above breakeven, cautions Pat Westhoff, director, FAPRI. Corn prices, for instance, could be $1 per bushel above or below these averages depending on how key variables play out, he notes. By 2015/16, corn prices are forecast to rise 30¢ to $3.80 per bushel Prices average $4.10 from 2016 to 2018.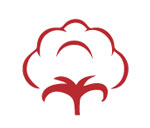 Cotton Exports Climb. Harvested cotton acreage is forecast to increase by 2.3 million acres to 9.88 million acres from 2013/14 to 2014/15. From 2015 to 2018, acreage will remain stable at about 8.75 million. Cotton exports will increase from 10.5 million bales in the 2013/14 marketing year to 11.24 million by 2018/19. Farm prices are forecast to fall from 78¢ per pound in the 2013/14 marketing year to 65¢ in 2014/15. 
 
Corn Ending Stocks Reach Peak. Total corn use is forecast to hold steady through 2015/16. In 2018/19, use is forecast to reach 14.1 billion bushels, 518 million bushels higher than 2013/14. Export demand is forecast to rise 248 million bushels from 2013 to 2018, reaching 2.173 billion bushels. Meanwhile, FAPRI forecasts 2014/15 corn exports will fall 115 million bushels from the 2013/14 marketing year despite corn prices below $4 per bushel. Little change is likely for feed and other domestic use through 2018. Ending stocks peak in 2014/15 at nearly 2 billion bushels.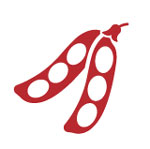 Soybean Exports to Hold Steady. Total soybean use will change little over the forecast period. Even exports, which have increased sharply for years, will remain constant at about 1.7 billion bushels, FAPRI predicts. Harvested soybean acres will fall from 84.1 million in 2014/15 to 83 million acres in 2015/16. They will drop to 80.1 million by 2016/17. From there, acreage will rise to 81.3 million by 2018/19. The soybean-corn price ratio, after reaching 2.92 this marketing year, is set to drop to 2.83 in 2014/15.
 
Wheat Prices Remain Under $6. Wheat prices are forecast to decline from $6.87 per bushel in the 2013/14 marketing year to $5.91 for 2014/15. They will range between $5.42 and $5.93 during 2015-18, FAPRI projects. Ending wheat stocks will rise from 590 million bushels in the 2013/14 marketing year to a peak of 720 million by 2015. After that, stocks will edge slightly lower. Wheat exports are about 1 billion bushels over the forecast period. 
---
By Jim Dickrell
Dairy Prices Look to Soften for Near Term
Global dairy markets have fallen to two-year lows over the past six months, with milk powder prices down 45%, butter down 40% and cheese down about 25%.

On cheese and butter, the good news is that strong domestic prices have buoyed milk prices to near record levels this past summer. The bad news is that these prices are not sustainable if the U.S. hopes to remain export competitive.

Skim milk powder is just the opposite. U.S. exporters have been willing to follow the global market slide. That's bad in that these lower prices mean fewer dollars in farmers' mailboxes, particularly in markets with high Class IV utilization. But at the same, it's good that exporters have matured to the point where they are willing to take lower prices to maintain market share and customer loyalty.

This hasn't substantially affected net prices paid for farmers. 

"We will not see an all-out collapse. It will not be another 2009, but prices will soften in 2015," says Alan Levitt, vice president of communications for the U.S. Dairy Export Council (USDEC). Yet long-term, global dairy trade will expand.