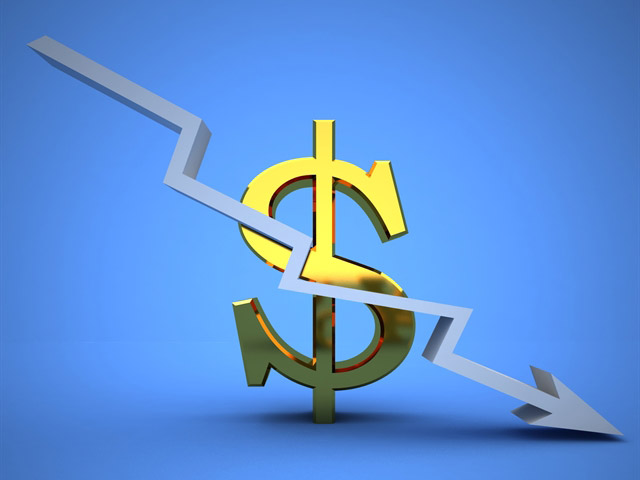 Sagging wheat futures lost more ground Monday, as corn futures slid and soybean futures also dropped.
Vast worldwide supplies of grain that will only increase with the fall harvest are weighing on markets, along with favorable weather forecasts, analysts observed.
"There is a big supply and uncertainty of demand," explained Don Roose, founder of U.S. Commodities in West Des Moines,Iowa.  Wheat futures, already bearish from the big supply, came under further pressure after Egypt announced it would enforce zero tolerance on wheat imports contaminated with the ergot fungus, according to Roose.
It resulted in a downward trend for grains. "Wheat is dragging down the corn market," Roose said..
Roose and other analysts pointed to the grain piling up, with the bumper harvest estimates from USDA and the ProFarmer Midwest Crop Tour.
"This year we built the grain markets up on the chance that we would see a strong La Nina event.  As it turns out, conditions overall were very good for normal crop development," observed DuWayne Bosse of Bolt Marketing in Britton, S.D.
Bosse said corn futures could drop below $3, given the growing grain supply. Even with ethanol demand for corn, "I don't see prices rallying any time soon," he said. 
"We could see sub-$3 corn, but that is as low as I expect it to go," Bosse said. However, with larger corn crops expected from South America and Ukraine, corn prices could be stuck in a range of $2.97 to $3.30 until the middle of December, he predicted.
Other analysts, including Roose, said they expected to see corn futures fall into the  $2 range.
"I think corn is going into $2s, $2.99, $2.50," said Roose. "In the Midwest, they don't have storage to hold the supply of corn because of wheat."