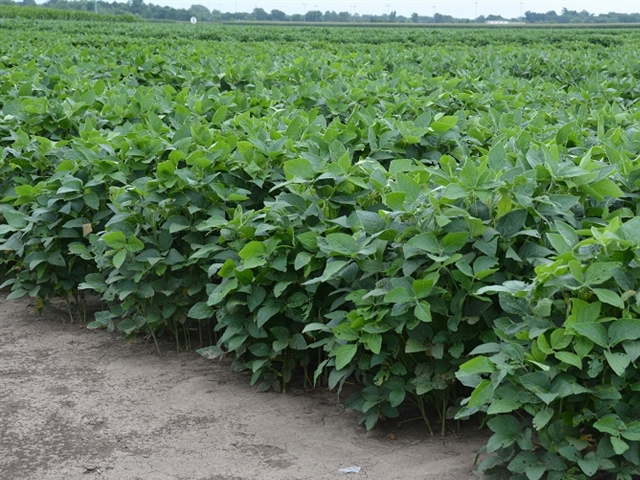 USDA's July supply-and-demand report is usually a non-event from a price-influence standpoint. But more-generous-than-expected supply figures, which arrived simultaneously with an anticipation of a change in weather patterns, returned control of ag commodities to bears. 

Bears don't die easily. Wrestling those markets from the grip of a four-year psychologically negative attitude might take time. The bears won a battle in July, but perhaps they are slowly losing the war. 
Pricing Puzzle. Since this past fall, when prices made their lows, fortune tellers have continued to judge price discovery by the U.S. stocks carryover, even as global demand has continued to rise. 

Global trade, as measured by exports of the world's major exporting countries, has risen at a compound yearly rate of about 3% to 5% for soybeans and about 1.5% for corn. Low prices relative to 2013 have not thwarted demand; global production merely has managed to exceed demand, keeping supplies adequate.  

The turmoil and uncertainty of 2017 threatens to upset the balance. For everything it is, extremely variable weather, growing conditions and deteriorating crop conditions indicates what the crop year 2017 is not. It is not like last year or the year before when farmers saw record yields. Many observers credit high-tech seeds for those figures, but the world in general saw near-perfect weather supported by abundant moisture in those years. By contrast, this year's disparities between the eastern and western Corn Belt are profound. 
Context Matters. Raw data from surveys by USDA's National Agricultural Statistics Service (NASS) are not provided for the purpose of arriving at conclusions. The decision-making methodology NASS uses to arrive at planted acres, harvested acres and yield is influenced by historical data and economic models mixed in with personal opinion. This year, despite reasonable evidence to the contrary, NASS kept yields unchanged from early spring and applied them to the June 30 revised acres. 

Nearly half of the 900,000-acre increase in corn came from North Dakota. NASS also applied the 170.7-bu.-per-acre corn yield to that state, even though its yields average 40 bu.-per-acre less than other Corn Belt states. Methodology allows market-influencing harvested acres and yields to be kicked down the road to another month(s) until data points are more accurate. 

It might take until Form 578 is submitted for nearly 95% of U.S. acres before NASS determines soybean acreage exceeded corn this year. This approach, which allows for weather and producer certification, takes the burden of proof off of USDA.  

The July report left yields unchanged and applied the June acreages to corn, soybeans and wheat, as well as to other grains. Therefore, spring wheat especially is suspect because the report does not reflect abandonment of acreage. USDA raised corn ending stocks 215 million bushels to 2.325 billion bushels. It reduced soybean carryover by 35 million bushels to 460 million bushels. Under the influence of those figures and the weather, markets saw fit to remove the whole weather-induced corn rally in a few days.
The Next Battle. Final yields will become more accurate in months to come. If yield is 166 bu. per acre, as some believe, carryover will fall under 2 billion bushels. A 164-bu.-per-acre yield, quite good a few years back, is likely needed to take prices above the 2015 and 2016 highs. The need for more soybean and wheat acres in 2018 sets up a potential acreage battle next year, something not yet on anyone's radar. But it's something worth pondering, especially if Mother Nature is unkind to a good crop finish.