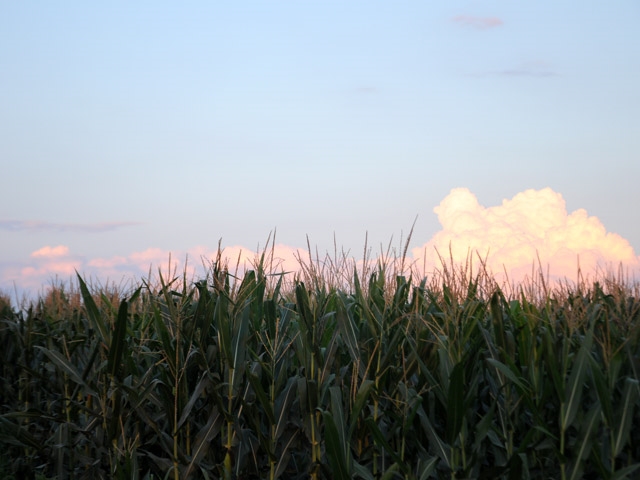 The Planting Intentions report due March 31 from USDA's National Agricultural Statistics Service could significantly affect prices. It depends on just how big of a drop occurs in corn plantings and on how large soybean acres prove to be. This is a year unlike others. The economic incentive to plant soybeans is obvious, a decision aided by good insurance-price coverage and banker influence. 
Myth Or Fact? This year, farmers could destroy the popular myth that farmers like to plant corn. We have a situation where working capital is tight, banks are nervous and over 2 billion bushels of corn will remain in bins with little incentive to plant more. The logic seems to be to hold cheap corn, reduce corn and wheat acres and plant profitable soybeans. Forward-selling of soybeans for fall 2017 delivery might already have reached levels not seen in many years. 

To suggest producers won't react to these circumstances is flawed. In 2007, soybeans fell by 9 million acres while corn increased 15 million acres. In 2008, soybean acres increased 11 million acres. In 2014, soybean acres rose 6.5 million acres. In those instances, the financial incentive to switch acreage was not nearly as strong as it is today.  

The market has been looking for 90 million acres of corn and 88 million of soybeans, in sync with USDA's Agricultural Outlook Forum in February. Yet this could be the first year that soybean acreage exceeds corn acres. That hasn't been on analysts' minds.
Soybean Size. Intended soybean acres could exceed 90 million acres, in fact markedly so at 92 million acres or higher. Final plantings can be further influenced in the next 60 days by price and weather. The supply-and-demand tables on this page show the precarious situation we are in. 

The corn table implies anything less than 90 million acres, even at near-trendline yield, is unacceptable. Production would drop 1 billion bushels or more from last year, and carryover could suddenly be tight, which would send prices higher. 

Soybean acres of 88 million won't necessarily mean burdensome ending stocks, particularly at trendline yield and against a backdrop of global demand growing at a rate of up to 350 million bushels per year. Even a count of 92.5 million acres of soybeans is acceptable if yield drops back to 45 bu. per acre.

Our risk-management strategies going into spring need to reflect the potential for a surprise. Yet final acreage could be quite different from the March 31 projections, requiring extra due diligence and marketing flexibility. A material weather event isn't on the radar yet. It could be a long summer.
Supply and Demand Outlook for Corn and Soybeans