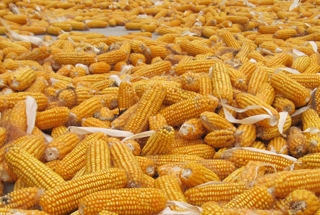 Much was riding on the World Agricultural Supply and Demand Estimates report in October, and it had something for everyone. USDA reduced corn and soybean acres, though corn acres were not reduced as much as I expected. Yields rose according to expectations, and the National Agricultural Statistics Service came close to my estimate of 90.5 million acres of corn and 84.5 million acres of soybeans.  

USDA left room for further reductions in harvested acres as well as a slight change in yields. Harvest this fall looks a lot like the 2009 harvest, when the debate on final acreages and yields continued into January. For all practical purposes, though, production figures published this past month will be very close to final totals. 
Conscious Changes. The corn-to-soybean switch proved rewarding because it confirmed producers do, in fact, respect market signals, especially when there is a financial disincentive to plant corn. As far back as a year ago, The Gulke Group client survey revealed producers' plans to shift acreage to soybeans. Today, low corn prices are affecting major exporters, including South America. 

Odds are that we will see shifts out of crops requiring expensive inputs to crops with lesser costs. It will be all about cash flow while we buy time for a year or two. If producers respond to $3 corn prices, fringe states around the Corn Belt will plant less corn in 2015. Risk remains that those fringe states or a county could suffer a production problem that doesn't affect price if the rest of the country produces average to above-average crops, given the presence of a 2.2 billion-bushel corn buffer and a 450 million-bushel soybean surplus. Consumers need more meat, but it is doubtful expansion can do the job in one year. We can ill-afford a 14 billion-bushel corn crop. Soybeans can only hope the 2015 crop in the southern half of our hemisphere is no better than in 2014, even with a 3% increase in area. 

USDA balance sheets show 2014/15 marketing year usage at 13.65 billion bushels of corn and 3.58 billion bushels of soybeans with ending stocks at 2.081 billion bushels and 450 million bushels, respectively. It will be up to the market to persuade production reduction while demand catches up. 
Balancing Act. Assuming a trend-line yield of 166 bushels, a corn reduction of at least 3.6 million acres (4%) is needed to reduce production nearly 600 million bushels to bring ending stocks near 1.5 billion bushels and give corn any chance of reaching $6. Assume 3.6 million more soybean acres are planted. Production at 45 bushels would likely put ending stocks above 600 million bushels.

It is a tall order to bring new-crop production and carry-in supplies below the previous year's usage, especially when estimated usage already has stretched exports and domestic usage. Should South America's crops be average or above-average, the situation would get more acute in February when insurance indemnity levels are set.  

In the past 10 years, our corn competitors have doubled their production to 133 million metric tons, equivalent to more than 5.2 billion bushels. Price pressure, weather or both could effectively reduce non-U.S. production by 8% or 400 million bushels, reducing global stocks. But time is running out. In the meantime, it is a buyer's market to export demand. 

Producers will need to be efficient and cost-conscious rather than being full-bore production focused as in the recent past. I will provide more details Jan. 20, 2015, during the Tomorrow's Top Producer conference in Chicago.
Disclaimer: There is substantial risk of loss in trading futures or options, and each investor and trader must consider whether this is a suitable investment. There is no guarantee that the advice we give will result in profitable trades.