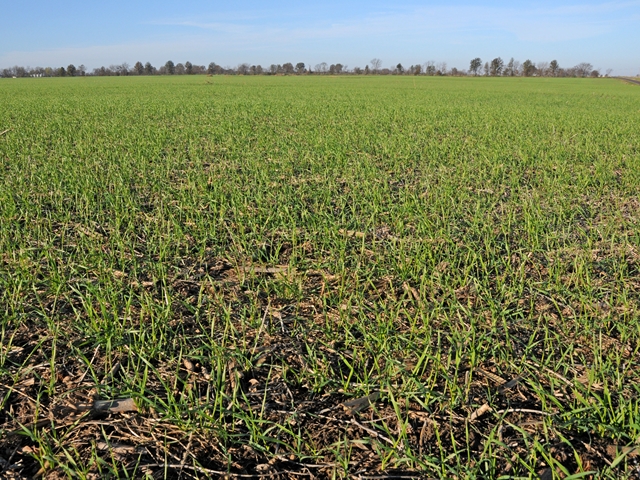 I probably don't discuss wheat enough in this column. After all, it is the commodity staple that is the most recognized at cocktail parties. It is said that wheat is harvested somewhere in the world nearly every month of the year. 

Bread is the staple of the world. Soft red winter wheat (SRW) is most recognizable by Joe Public and is traded at the Chicago Mercantile Exchange. Premium bread and pasta come from higher-protein wheat varieties such as Kansas City hard red winter wheat and Minneapolis hard red spring wheat.

Take one look at price direction in the monthly SRW chart and it's easy to understand how wheat has fallen out of favor. U.S. planted wheat acres have deteriorated from 63.6 million acres in 2008/09 to 46.5 million acres this year, representing a production decrease of 10 million metric tons (MMT). 
 
Global Perspective. During that same time, Russia increased production by 20 MMT and Ukraine boosted production from 1.3 MMT to 14.5 MMT. Total global trade output from major and minor exporters increased from 63 MMT to 170.8 MMT, while U.S. exports fell by 9 MMT. The price of SRW has fallen by two-thirds from a high of $13 in 2008 to under $4.50 for the past seven months, a decline aided by nearly 1 billion bushels of U.S. stocks. About half of a typical crop remains in storage. Traders, funds, speculators and some advisories got caught a year ago looking at U.S. stocks while ignoring global stocks. When 1 billion bushels is compared to total production outside our borders, it's easy to see why they were surprised.

Total global SRW exports are estimated to be near 181 MMT, according to my research. Global production is estimated at 737 MMT, a figure that is essentially equal to global demand.

U.S. production is estimated at 51.8 MMT this year, down 9 MMT from last year because of the big drop in acreage. Thus, U.S. production represents a mere 7% of global SRW output. Our 1-billion-bushel carryover is about 3.8% of total production. 
Surprise Possible. The U.S. is a small fish in a big pond. Yet a small decrease in global production could put extraordinary demand on U.S. stocks. 

Since 2007/08, Russian production has varied by 30 MMT at times from levels seen this past year. Ukraine, considered a minor exporter, has seen its production vary from 10 MMT to 20 MMT. 

The 25-year price chart reflects prices at 10- to 14-year lows. Those prices have kept U.S. wheat competitive. If SRW prices claw higher and sustain a level over $4.50, it would signal a game-changing event. USDA's March 31 planting intentions survey could very well be the catalyst as we enter spring emergence and get a better handle on the extent, if any, of winter kill in Russia or eastern Europe. The time and price might be right for a surprise.