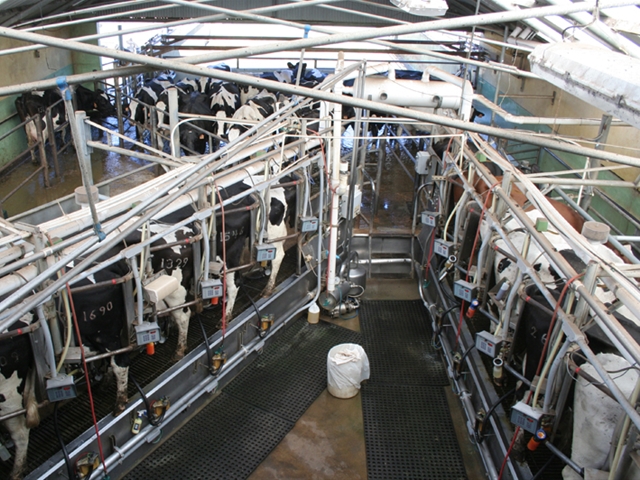 Dairy product prices started tumbling lower during the fourth quarter of 2014. Unfortunately, this is a  trend I see continueing through at least the first half of 2015.
"High prices cure high prices" goes the old adage and we're seeing it in spades.
The reason is milk production has surged sharply higher in Europe, New Zealand and the U.S. as milk prices pressed higher.

Record-high product prices triggered demand declines for milk in China, North America, the Middle East and throughout most of Southeast Asia. An import ban slashed Russian purchases of milk. High prices also took a toll on sales in the U.S.

After averaging more than $22 during 2014, my current forecast has the Class III price averaging less than $15 for 2015. Ditto for the Class IV milk price: From more than $22 to less than $15.

In fact, both prices will even dip well below $14 during the second quarter, but then a modest recovery will get underway during the third quarter.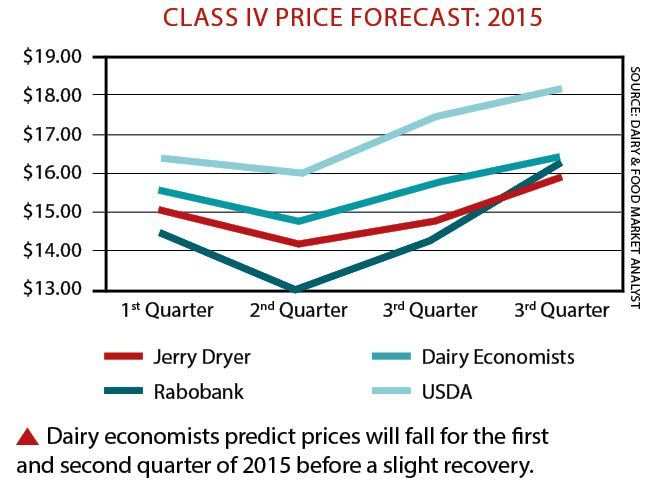 A price recovery will continue into the fourth quarter of 2015. But the recovery might not climb back above $16 until early 2016. Most other forecasters are not quite as dire as I, but their numbers aren't pretty.

In my poll of six dairy economists working for cooperatives and companies across the U.S., they are predicting a 2015 Class III price of about $16.60 and Class IV price of $15.60.

Rabobank, the Netherlands-based agricultural lender, has the Class III price putting in a low for the year of $14.52 during the second quarter and the Class IV price averaging just $13.04 in the same quarter. Rabobank's forecast has both prices back above $16 in the fourth quarter of 2015.

USDA's World Agricultural Supply & Demand Estimates forecast has both Class prices hovering around $17 on average for the year. USDA foresees possible sub-$16 prices in the first and second quarters, and then both prices push above $17 in the fourth quarter.
On the demand side of the equation:
Several sources are suggesting the Chinese will not be serious buyers again until the third quarter.
Russia's one-year ban on imports went into effect in early August. When will it end?
Like Chinese customers, Middle Eastern and North African customers over bought and will be on the sidelines for an extended period.
Sharply lower oil prices are putting a crimp in the purchasing power of several key export customers.
On the supply side:
Milk production has been sharply higher in Europe—up 5.5% through September 2014.
Production was higher in New Zealand—up 10.5% through October.
U.S. milk production was up 3.5% during the third quarter and is continuing to build.
Mother Nature is, however, poised to trim the milk supply in some areas via drought.
Bottom line: U.S. producers might see some pain in 2015 milk prices as demand shifts. 
Jerry Dryer is the editor of Dairy & Food Market Analyst, www.dairymarketanalyst.com. You can contact him at: jdryer@dairymarketanalyst.com