USDA stunned the market with the release of its Aug. 11 Crop Production and World Agricultural Supply and Demand Estimates reports. The estimated corn yield was cut by 5.7 bu. per acre to
153 bu. per acre. The total U.S. corn crop is projected to come in at 12.914 billion bushels. 

In addition, the harvested acres for grain were reduced by half a million acres. Area harvested for grain is forecast at 84.4 million acres, down less than 1% from June but up 4% from 2010. Also, with a 940 million-bushel beginning stocks on Sept. 1, that number drops to a projected 714 million bushels one year later.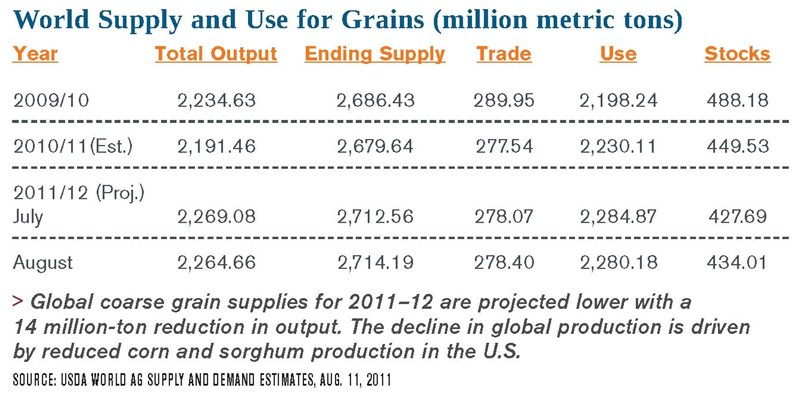 "The government shocked us by lowering corn yields more than anyone expected," says Jerry Gulke, Gulke Group president.

With this report, he says, USDA made calls to farmers and asked what they thought their yield was going to be. "There are some thoughts farmers were a little too negative on yields," Gulke says.

However, it's the demand situation that has Iowa State University ag economist Steve Johnson scratching his head. The market seems to be shifting focus away from demand to supply. Demand for the 2011–12 marketing year was reduced to 13.16 billion bushels from the previous 13.5 billion bushels forecast on July 9.

"So the higher national average cash price now projected at $6.20 per bushel to $7.20 per bushel is expected to result in a reduction in overall demand," Johnson points out. Feed demand is projected down 150 million bushels, corn for ethanol is projected down 50 million bushels, and exports are down 150 million bushels.

"This is not a demand-driven market that outstripped our supply," Gulke adds. "It is a supply-reduction market that isn't able to meet the demand out there."

As harvest gets under way, all attention will be on yield.
---
Ag Vulnerable to Wall Street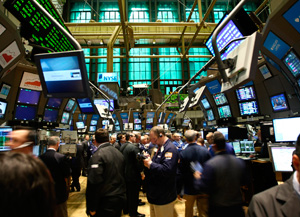 The wild gyrations of the stock market left agricultural commodities stagnant or in decline. However, most of the early beating that Wall Street and the grain markets endured was attributed to the downgrading of the government's credit rating by Standard & Poor's.

Commodity traders were concerned about the health of demand in the U.S. and abroad and the impact on grain prices. "If the economy is sick and the Dow is declining, expect demand to back off," says Mark Gold, managing partner, Top Third Ag Marketing.

About the only positive side to recent government action was the Federal Reserve Board of Governors' promise to keep interest rates low for the next two years. This could keep land values strong, says Chad Hart, economist at Iowa State University.

Hart notes that many companies and individuals are sitting on a lot of cash waiting to be invested.

"Right before the debt deal, Apple Computer had more cash reserves than the U.S. government," he says. Real estate, trusts and oil companies might move to farmland. Because of that, he has a slight concern about a farmland price bubble.

So how did the market gyrations affect ag company stocks? Looking at agricultural machinery stocks, such equities followed the volatility of the general stock market early the week of Aug. 8, says Ann Duignan, managing director, U.S. machinery sector for J.P. Morgan. On Aug. 11, however, they began to outperform the market because of USDA's World Agricultural Supply and Demand Estimates report that showed the anticipation of higher than expected crop prices, she adds. Moving forward, she believes ag machinery stocks offer an opportunity for investors. "They are lower risk and financially strong," Duignan says.
---
Get Street Smart on Marketing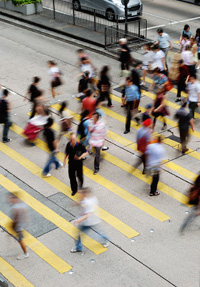 No one out there can beat the market, and the market is always right. That's the view of Gregg Hunt of Archer Financial Services. "You're not going to get a call from Cargill saying they're going to make a big sale to China and they just wanted to let you know," he adds.

It's hard to accept that being right doesn't happen all the time, Hunt says. Most people tend to look for something that tells them the market is going up, which is called cognitive dissonance.
"You have to be open all the time," Hunt advises. When markets are decreasing, many producers gravitate to hope and fear. "Markets don't go up and up. There are corrections," he says.

Don't become overly focused on news. "Is the market going up and down on no news? You do not need to know why, the why will happen later," he says. For example, in 1992, everyone said there was no way wheat was going up. That wasn't the case, though, as wheat went up 60¢ to 70¢. At the time, Hunt was buying wheat for the Chinese government. Once the news was out on the street, it was the end of that move. This was the only time that USDA announced a market sale during market hours, he says.

Monitor CFTC Reports. A good place to look for information, Hunt says, is the Commodity Futures Trading Commission's (CFTC) commitment of traders report. Look for activity from the large managed money accounts. It's difficult for the market to go up when large accounts are getting out of long positions, he says.

"Don't get mad at the market," he states. "That's like getting mad at your lungs because you have pneumonia." Hunt advises to "trust your gut, your subconscious, when something isn't feeling right that you can't explain. That might be the high. I call that the little man in there."
---
Will Exports Hit Record?
The picture for U.S. farm exports is a bright one, in the view of Joseph Glauber, USDA's chief economist. For 2011, exports of farm goods will set a value record of $137 billion, he said at the "Recognizing Risk in Global Agriculture" meeting, sponsored by the Federal Reserve Bank of Kansas City. For volume, it's a different story, which only is to be expected with commodity prices so high. "This is certainly the brightest spot in the overall trade picture," Glauber added.

The real growth has been exports to China, particularly soybeans and cotton. The Chinese are also now importing corn for industrial uses and feed. That's remarkable since not that long ago China was a major corn exporter. "China could become a regular importer of corn," he said. Most soybean exports in the world go to China, Glauber continues. Furthermore, one-third of soybean oil growth goes to China, along with India. "Exports shows very little sign of letting up," he states.