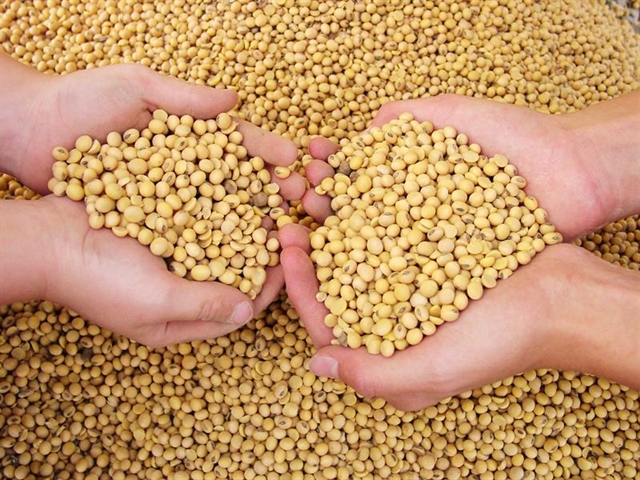 Favorable weather and a drop in oil prices pushed down ag markets Tuesday as December soybeans slipped as much as 60 cents in early trading. July soybeans dropped more than 50 cents to $11.18, while July corn slid more than 12 cents cents to $3.40-2.
Funds exiting long positions because of favorable weather forecasts, along with the bearish oil market, were driving down prices, according to analysts.
"The USDA (June 30) report was a little bearish, but the funds drove the market higher. Now everything is doom and gloom, and soybeans are down 60 cents," said DuWayne Bosse of Bolt Marketing in Britton, S.D.
"Oil and grains move together. The funds are exiting a long position. It's a good indication of money flow," observed Bosse, who added: "This always happens when we come back after the Fourth of July; If there is no problems with weather, the funds exit long positions."
Another analyst, Mike Zuzolo, president of Global Commodity Analytics in Atchison, Kansas, expressed a similar view. "We're seeing premium pulled out (of the market) because of acres and rain," he said. "They are pricing in acreage and yield increase."
Many analysts see weather as the driving force in the near term for markets.
"As we go through the next few weeks … weather (and to some extent the July WASDE report) will have a greater influence than the relationship between crude oil and grain prices," explained Mike North, president of the Commodity Risk Management Group in Platteville, Wis.
Another factor moving markets is Brexit, the shorthand name for Britain's recent decision to leave the European Union. That development is weighing on oil prices because of uncertainty and the weakened euro, according to Bosse.
What else is worth watching? Interest rates. 
"Interest rates would have a larger influence  on crude in my opinion," explained Andrew Shissler, a partner at S&W Trading in Downers Grove, Ill.  "If these funds start to think we are headed back into deflation, then that would make it very hard for crude or soybeans to maintain current prices."