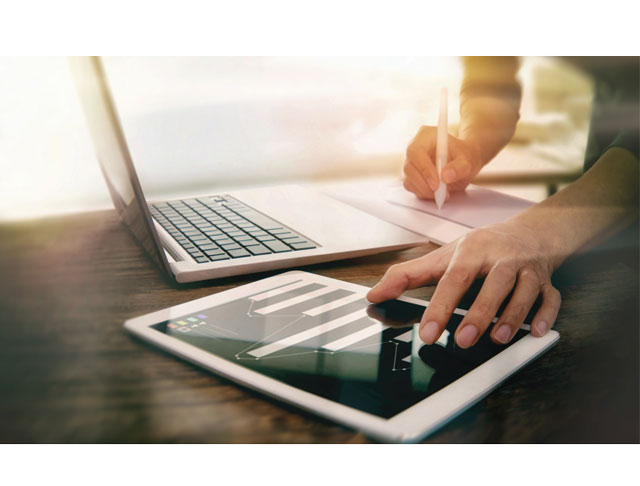 Take advantage of the many free apps and internet-based tools available today, advises Dino Giacomazzi, a dairy producer in Hanford, Calif. Before returning to the farm full time, he spent about six years in San Francisco as a software engineer and as manager of a software company.
Today, Giacomazzi can manage and operate just about every aspect of his farm from his smartphone.
"The pickup is my office, and the cloud is my filing system," Giacomazzi tells "Top Producer Podcast" host Pam Fretwell. In July, Giacomazzi will speak at the 2017 Tomorrow's Top Producer conference in Nashville. "The cloud is replacing a lot of things that would have been done on my computer. I can tell you that at this stage in my life, I have almost nothing in my computer."
(Download our FREE e-book "5 Profit Strategies for Young Farmers" for more great business advice and $50 off your 2017 Tomorrow's Top Producer registration.)
Ever since the introduction of iPhone and Android devices, Giacomazzi has been adding apps to his toolset. Among his free-app favorites:
"We are storing files in Google Drive. We are creating forms through Google Drive, collecting data and inputting information about activities on the farm using forms that automatically get inserted into Google Sheets," Giacomazzi explains. "That gives us abilities to track and manage what we've got going on very simply."
He's unconcerned about hackers forcing their way into his files. Instead, he encourages young farmers to protect information with strong passwords.
"The No. 1 most important link in the chain in digital security is you," Giacomazzi points out. Create passwords that are long and hard to ascertain including "upper-case, lower-case, numbers, special characters," he says. "Don't use whole words. Mix things up. That's how you keep from getting hacked. The possibility of somebody finding a back door into Google Drive or into your Gmail and finding something of value is very, very slim."
---
Register now to hear Dino Giacomazzi at the 2017 Tomorrow's Top Producer conference happening July 20-21 in Nashville.
Top Producer would like to thank the sponsors of the 2017 Tomorrow's Top Producer conference:
Premier Sponsors: AgriGold, Bayer, AgYield, Bayer, Case IH, Channel, CropZilla, Dow AgroSciences, DuPont Pioneer, FarmersEdge, Growmark, K-Coe Isom, PotashCorp, Top Third Ag Marketing and Verdesian 
Co-Sponsors: ADM, AgroLiquid, ESN SmartNitrogen and SoybeanPremiums.org