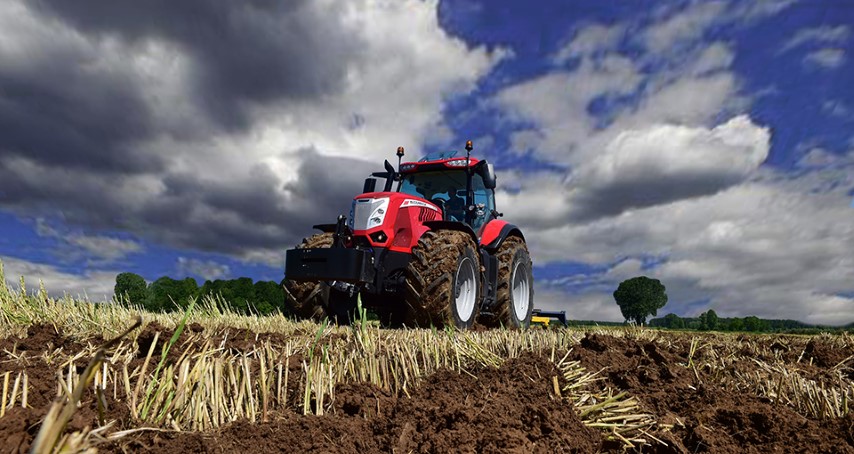 Farmers will have several choices from McCormick North America in 2017, with the release of four new tractor families, including the X4 STANDARD Series, X6 STANDARD Series, X6 VT-Drive Series, and X8 VT-Drive Series.
Many of the new models fit into a horsepower segment that is already covered by McCormick tractor, but the new machines offer a higher level of features, comfort and performance.
"Introducing these new models is a game changer for McCormick," says Taylor Grout, Product and Marketing Manager for McCormick North America. "Each model has unique qualities and features that target a specific customer segment. These tractors expand McCormick's reach in the market place and provide our customers with more choices to fit their needs."
The X8 Series is McCormicks top high horsepower offering, with three models ranging from 264 to 310 engine horsepower. Each model features a powerful six-cylinder BETAPOWER diesel engine and CVT transmission to deliver speeds from 0 to 32 mph. Hydraulic front axle suspension and cab suspension provide comfort and performance during operation. Closed center hydraulics with up to 54 gpm of flow can power a variety of implements. The large cab is packed with technology and capabilities to meet the toughest demands, yet the tractor remains very simple to operate.
The X6 STANDARD Series has similar attributes to the X4 STANDARD Series, but in a larger chassis and with more power. Two models will be available, with 121 to 130 hp. The large, open station tractors feature a simplified configuration for customers seeking a simple, reliable tractor with the power to handle big jobs around the farm. A 4-cylinder BETAPOWER diesel engine drives the shuttle transmission and four-wheel driveline. Capable hydraulics provide massive lifting capacity at the three-point hitch and ample flow for a loader and implements. The large operator's station with flat foot deck and comfortable control layout make the new X6 STANDARD Series a welcome option in the 100 horsepower utility tractor segment.
The new X6 VT-Drive model with CVT offers greater performance and technology in the large utility tractor segment. With a continuously variable transmission and ISO BUS technology it boosts productivity. The continuously variable transmission (CVT) combines the best features from two different transmissions: the efficiency of a mechanical transmission, and the infinite speeds and smooth acceleration of a hydrostatic transmission. The result is a tractor that delivers peak performance and maximum efficiency in nearly any application. An integrated 12-inch color, touch-screen universal terminal with ISO BUS connectivity and available electronic hydraulic controls give flexibility and a  level of control to match the needs of demanding agricultural operations. The single X6.430 VT-Drive model delivers up to 130 hp.
The X4 STANDARD Series utility tractor boasts a reliable Deutz 4-cylinder diesel engine and 12-speed shuttle transmission. The simple operator's platform is constructed of steel for durability, yet includes comfortable refinements and intuitive control layout. A powerful X-Series front loader built by Alo is included. The X4 STANDARD Series offers three models from 64 to 79 hp.
or more information, visit www.mccormickna.com.