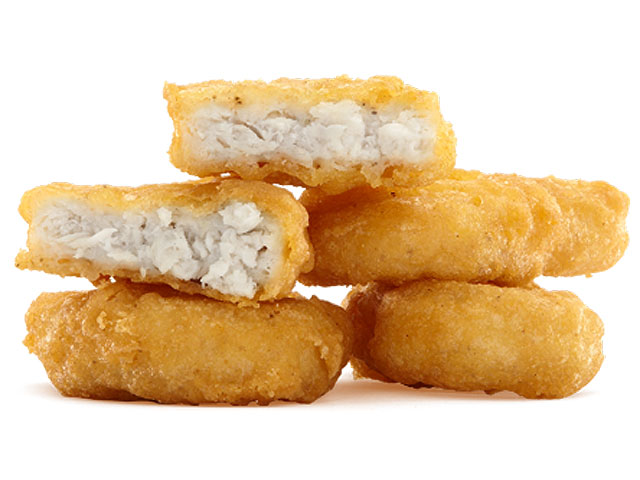 McDonald's Corp. announced Wednesday it is phasing out chicken raised with antibiotics over the next two years in the U.S. In a press release, the world's largest fast food chain said it will only source "chicken raised without antibiotics that are important to human medicine."
McDonald's, which operates 14,000 U.S. restaurants, also said it would work to curb antibiotic use in other food supplies, including beef and pork. Additionally, the company said it will stop using milk produced with the artificial growth hormone rBST. McDonald's said it will now offer low-fat white milk and fat-free chocolate milk from cows not treated with rBST.
"Our customers want food that they feel great about eating—all the way from the farm to the restaurant—and these moves take a step toward better delivering on those expectations," McDonald's' U.S. President Mike Andres said in a statement.
According to a story by Bloomberg News, McDonald's is coming off its worst annual sales slump in five years, and is working to win younger customers that are flocking to chains like Chipotle and Panera Bread Co., which emphasize the quality of their ingredients. While McDonald's announcement may be well-received by consumers, the company will need to do more to fully revamp its image.
Gail Hansen, senior officer of the antibiotic resistance project at The Pew Charitable Trusts, said, "McDonald's announcement is a big public health victory in the battle against antibiotic resistance."
Jonathan Kaplan, director of the Natural Resources Defense Council's food and agriculture program, said McDonald's "Global Vision" statement doesn't include a ban on the use of all medically-important antibiotics in routine disease prevention, which some say can contribute to antibiotic resistance.
"We may be at a tipping point for better antibiotic stewardship in the poultry industry," Kaplan said in a statement. "Hopefully, chicken is just the start—the Big Mac and the McRib may be next."