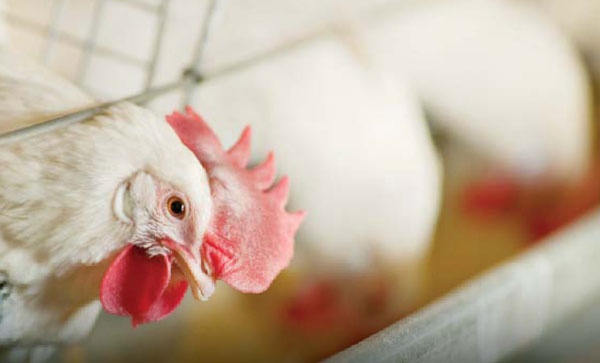 Grain markets shape livestock sector's plans heading into 2015
Crop-price fluctuations have implications throughout the meat sector including poultry, which has represented the No. 1 U.S. meat for the better part of 30 years. Experts predict that share will only increase, this year more from decreases in red meat rather than chicken growth. Lingering questions about future crop prices will affect how meat producers do business.

One example: Corn prices rose $1 this spring, leading the poultry industry to scale back growth plans.

"That corn price increase is being viewed by meat producers as an indicator of things to come," noted Dr. Tom Elam, FarmEcon, LLC in a WattAgNet.com webinar this spring. "There's a lot of concern about what will happen to these crops this summer, and that is putting the brakes on expansion plans." 

Another challenge for meats: a reduction in protein production is expected this year, according to USDA's World Agricultural Supply and Demand Estimates announced in early June. 

A lack of surplus broiler hatching eggs means increases in chick placements and hatchery egg production won't happen until late this year, Elam says. Meanwhile, the beef sector continues to contract despite favorable short-term prices. Market hog numbers will likely be smaller as well, even with higher carcass weights. The turkey sector will experience growth, but strong exports to countries such as Mexico will put a ceiling on domestic share.

"People around the world are bidding away our protein from us by paying higher prices because their economies, and thus meat demand, are growing faster than ours," he says.

But a volatile livestock environment doesn't mean the news is entirely bad for corn farmers. Producers in Georgia, the No. 1 state for broiler production, indicated in the June Acreage report they planted less corn, down 130,000 acres. 

"Almost through all of the South ... corn producers in these states have slightly reduced their corn acres," explains Tim Brusnahan, Richard A. Brock & Associates, an agricultural commodity marketing consulting firm. That means at least for the poultry industry, it's going to have to rely on corn from the mid-South and the Midwest.

He notes that 26% of the time, corn has made its high in September over the last 42 years. "Most likely we'll notch another high and mark this box after the end of this marketing year," Brusnahan says. "But what we don't know is whether we've made the low."

Meanwhile, soybean producers should note USDA's projection of 90 million bushels in soybean imports this year. Domestic supplies are tight and valuable for livestock.

"We do have a strong demand base for feed protein, soy protein and a livestock industry that's doing everything they can to manage things as best they can," Brusnahan adds. While he is optimistic that U.S. farmers will raise a good soybean crop, it will take time for supplies to work market prices lower.

Heading into 2015, lower corn and meal prices appear certain, Elam says. Red meat prices will be strong, supporting poultry expansion and market share gains. 

Chicken production next year is expected to increase at a rate of between 3% and 5%, a higher figure than for other meats. Turkey producers will respond to excellent margins this year, pushing production by 3% to 4% after getting hatchery supply flocks under control. Exports for all proteins should remain strong.