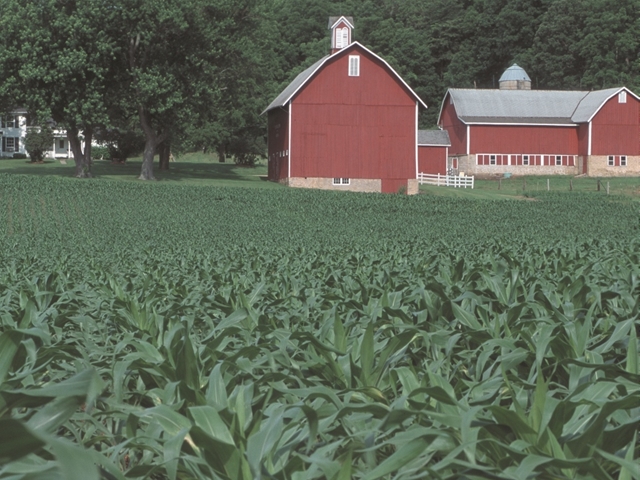 Next year could mark a turning point, with "a global supply pullback" bringing relief to farmers struggling with low commodity prices, according to a report by MetLife Agricultural Finance.
"We expect a recovery in 2017 commodity prices as global consumption rises and corn and soybean supplies begin to decline," the report notes.
However, U.S. ag exports could face headwinds from a strong U.S. dollar, now at its highest level in 14 years, it also cautions. Prices have lagged, thanks to four years of huge back-to-back grain production gains, but in 2017 as farmers cut acreage worldwide and supplies shrink, prices could rise, according to insurer MetLife, a major farm mortgage lender.
 U.S. farmers are expected to decrease corn acreage by 3.5% to 91 million acres in 2017. Other major world producers, including Brazil and the European Union, also are likely to reduce plantings, it says. However, MetLife says soybean acres are expected to remain "flat."
USDA's Dec. 9 crop production report put U.S. corn plantings at 94.5 million acres, with soybean plantings at 83.7 million acres and wheat plantings at 50.2 million acres.
"In the shorter term, record crop supplies support profitability into 2017," according to the report.
Huge supplies and low prices have driven huge demand, which is expected to rise 4.4% in 2016/17, according to MetLife. Another potential boost to prices could be an overly high USDA estimate of the record U.S. 2016 harvest. The company's analysis suggests that the 2016 record U.S. production could be reduced to just slightly more than the U.S. 2015 record harvest.
USDA estimated a record 2016 harvest, with corn production of 15.226 billion bushels, soybean production of 4.361 billion bushels, and wheat production of  2.32 billion bushels. USDA's next crop production report is in January.
MetLife also forecasts an 8.3% increase in the size of the U.S. beef cow herd, set to reach a peak of 31.5 million head by 2018. However, the dairy sector "could face flattening prices in 2017 as declining foreign milk output is offset by rising U.S. milk production," according to the report.