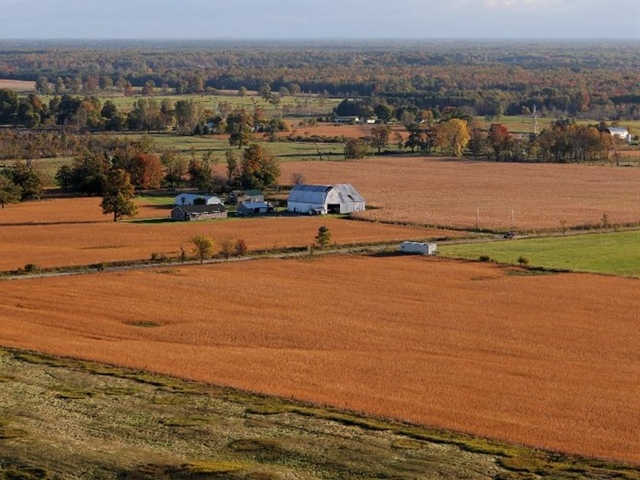 A family farm that covers 1,100 acres in two southwestern Michigan counties is set to go up for auction this week.
Pieces of the Lamberton farm near Niles could be sold to new buyers at a South Bend, Indiana, auction Wednesday. A total of 17 tracts, which include crop land, two houses and frontage on the Dowagiac River, will be available for purchase.
"It's a big chunk of land," said Gene Klingaman of Auction Co., based in Columbia City, Indiana. "It is unusual to have this big a piece of land up on auction, especially in this area."
Farming equipment and personal property, including tractors, mowers and grain trailers, will be auctioned off at the farm Thursday. The two-day auction will appeal to a variety of buyers, Klingaman said.
"There is irrigated and regular farm land as well as wooded areas around Dowagiac Creek," he said. "We have stuff that the investor, farmer or anyone who likes wildlife would like."
Everything will be sold in whatever combination brings in the most money, according to Klingaman.
The farmland belonged to the Lamberton family for at least 175 years, The Herald-Palladium of St. Joseph reported. Cass County history records indicate the family settled on the land in the 1830s.