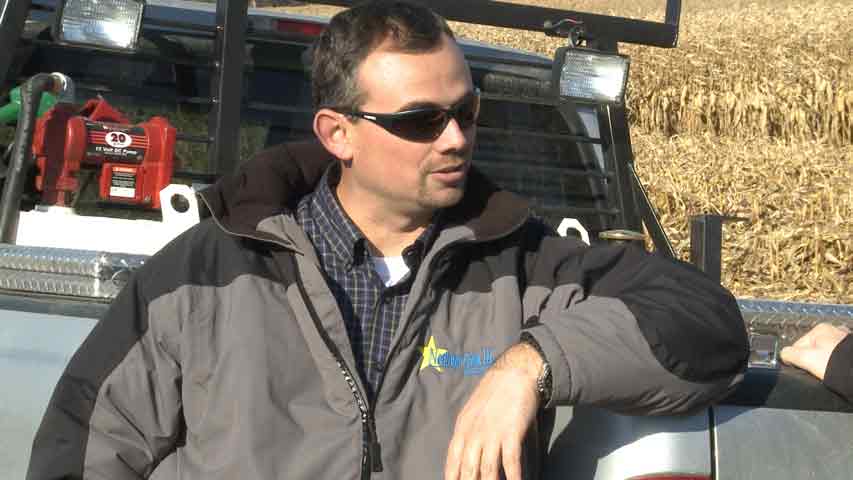 Decatur, Mich. farmer Mike Stamp faces a 14 count indictment stemming from his 2012 bankruptcy, including federal crop insurance fraud. Other counts on the indictment include conspiracy to commit bank fraud, bank fraud, issuing false statements and reports, federal crop insurance fraud and bankruptcy fraud.
Stamp was indicted by a federal grand jury and arrested in December and later posted bond. He was arraigned Thursday in federal court in Grand Rapids, Mich., and pleaded not guilty. His initial pre-trial conference is set for Feb. 5.
The 41-page indictment accuses Stamp—who owned Stamp Farms, LLC.—of falsely claiming he farmed 44,000 acres in order to secure a loan from Wells Fargo. The Feds also claim Stamp hid assets from the bankruptcy court including his pulling-tractor named "Ghost Rider," and funneled money to friends and family to hold until a later date.
The United States District Court files also accuses Stamp of federal crop insurance fraud to help pay for the farming operation and make lease payments.
Two others were charged in the indictment including James Becraft, an employee of Stamp Farms who among various responsibilities, was responsible for coordinating and maintaining crop insurance coverage, and Douglas Diekman, who owned and leased farm ground. Becraft and Diekman are both accused of conspiring to provide false statements to the Federal Crop Insurance Corporation (FCIC) in order to obtain money. Becraft also faces charges for issuing false statements to the FCIC with Stamp. At least five other individuals were also cited in the documents, but have not been named. In total, the individuals are accused of false statements and reports that caused a loss of approximately $414,000 to the Federal Crop Insurance Corporation (FCIC), the insurance companies and the United States.
Stamp's wife, Melissa Sue Stamp, was sentenced in May 2015 on bankruptcy fraud to 20 months, but has since been released. Melissa Stamp admitted concealing money from the bankruptcy.
Stamp's attorney did not respond to calls for comment.