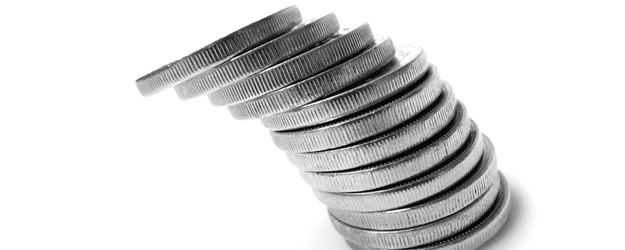 Analysts differ over the critical direction of futures prices for the remainder of the week.
All eyes will be trained on the direction of corn and soybean prices for the remainder of the week, after yesterday's WASDE report brought on steep declines.

The question is whether the declines will continue out of concern that USDA is underestimating the size of this year's corn and soybean crops, which have benefited from early planting and good weather. Some analysts predict a rebound as traders cover short positions.

Prices for corn, soybeans and wheat futures tumbled in the wake of yesterday's report, then regained momentum toward the end of the trading day. This happened despite the fact that the USDA made few changes to its yield and production estimates.

Yesterday's declines continued a two-month trend. Corn prices for September delivery have plummeted from $5.20 in late April to roughly $4.40 at the close of yesterday's market, a 15% decline. Soybean prices for November delivery have fallen from about $12.70 in late April to $12.20 yesterday. Wheat fell into a bear market, with prices for July contracts dropping 1.5% to $5.92 a bushel, capping a 19% decline since May 6.

After falling early in the morning, corn future prices rose on Thursday, recouping some of Wednesday's loses. Prices of soybeans and wheat, on the other hand, continued their downward slide.

Most analysts expected USDA to raise its estimate for corn production yesterday, given the strong pace of planting and good weather conditions, according to Jerry Gulke, president of The Gulke Group.

Instead, it was left at 13.935 billion bushels, with an the average yield at 165.3 bu./acre. Where prices end the week will be a key market barometer, Gulke said.

The probability that production estimates will be raised, barring extreme weather conditions in the next month, means that, "the corn market still has more downward pressure, probably down to the $3.95 $4 level," said Bob Utterback of Utterback Marketing. "It's going to be very difficult to get below the $3.93 level where crop insurance kicks in."

But prices may rally before they fall that far, said Kevin McNew, president of Grain Hedge. "As we get closer to major support at $4.34, be cautious of a sharp bounce or short covering rally," McNew said. "If, however, we do close below $4.34, chances are good this corn market is ready to move another leg lower."

Todd Horwitz of Average Joe Options said most traders were positioned for yesterday's report. "I would expect some kind bounce here somewhere soon," he said. "I think there will be some short covering in the next couple days."

Utterback discounted that scenario. He noted that funds are still net-long. And farmers are still putting their heads in the sand and holding onto production. "So there's very little now that bulls can now grab on to rally this market. It's going down on its own weight."

Kevin Van Trump of Farm Direction noted that new-crop headlines don't provide much comfort for bulls, especially with USDA projecting excellent crop conditions. "Moral of the story, there continues to be more talk of a potential record U.S. corn crop in excess of 14.0 billion bushels."