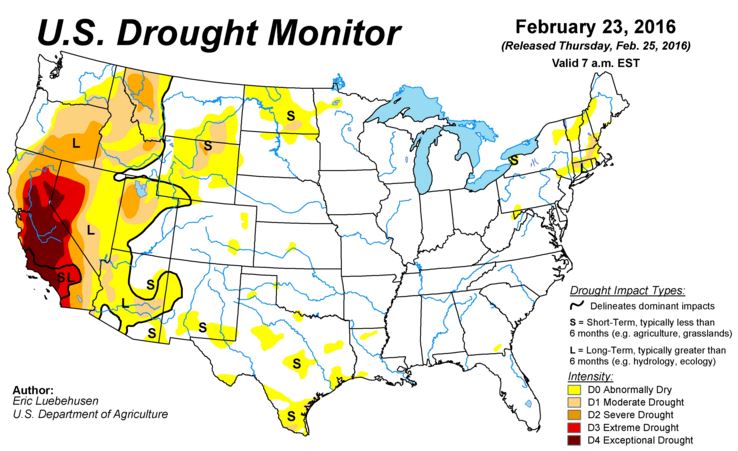 Something's missing in the Midwest these days –  drought. According to the latest U.S. Drought Monitor, the Corn Belt is virtually drought-free, save for a few counties in northern Minnesota that have been designated abnormally dry.
USDA meteorologist Brad Rippey says the last time the Midwest saw an 8-week stretch with so little drought was back in 2005. AgDay's Clinton Griffiths has the story.
Midwest Enjoying Extended Drought-Free Stretch
Out West, the drought situation has improved somewhat but is remains dire, with more than half of California designated as having "extreme" or "exceptional" drought. U.S. Drought Monitor expressed concerns that 2016 could prove to be a "sub-par water year" even in the presence of El Niño conditions.
"There were localized improvements to drought intensity and coverage, but the overall trend was toward maintaining or increasing the West's multi-year drought," according to the latest U.S. Drought Monitor report.
What to expect next? According to AgDay meteorologist Mike Hoffman, the next 90 days should see above-normal precipitation hitting the South, Southwest and Great Plains, while the Ohio Valley and Great Lakes regions could get below-normal precipitation through May.
According to this cumulative precipitation map, most of the country has gotten a drink in 2016.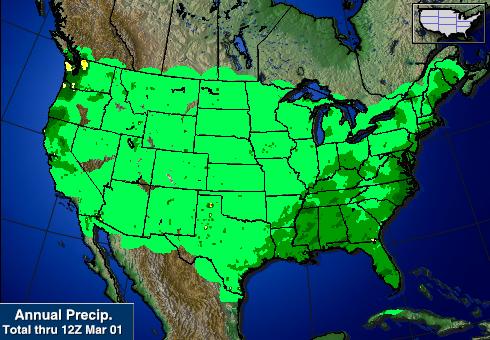 Want more agriculture weather current conditions, forecasts and news? Visit www.AgWeb.com/weather.