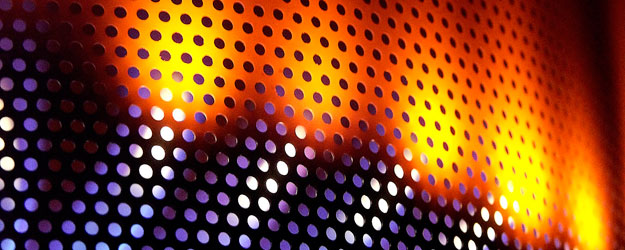 Propane in the Midwest soared to another record premium over Gulf Coast prices as supplies of the heating fuel fell to the lowest level for this time of year since at least 1994 amid a cold front.
Propane at the rack in Conway, Kan., ranged from $3.62 to $4.50 a gallon on Jan. 23, according to data compiled by Bloomberg. The spot price yesterday in Conway was $1.72 more than at Mont Belvieu, Texas, the largest premium since at least 2001. Last year, propane at Conway sold at an average discount of 2.8 cents to Mont Belvieu. They are the top two U.S. propane storage hubs.
Supplies of propane and propylene in the Midwest fell by 1.34 million barrels to 10.2 million last week, the Energy Information Administration said. That's the lowest level for mid-January in EIA data begun in 1993. January may end up as the coldest month for the contiguous 48 U.S. states in the 21st century so far, said Matt Rogers, president of the Commodity Weather Group LLC in Bethesda, Maryland.
"This is your classic case where you're doing a supply- and-demand curve and demand is straight up, so you get a straight-up move in price," said Anne Keller, manager of natural gas liquids research at Wood Mackenzie, an energy consulting company in Houston.
Propane supplies throughout the U.S. fell by 3.39 million barrels to 35.3 million, the lowest level since June 2011 and the lowest for this time of year since 2001.
Propane Tankers
DCP Midstream Partners LP has brought two propane tanker ships into its Providence, R.I., terminal since September and has three more booked for February after bringing in only one ship in 2013 before September, Lisa Newkirk, a Denver-based spokeswoman for the company, said by e-mail.
Kinder Morgan Energy Partners LP's Cochin pipeline, which transports propane to the Midwest from Alberta, is operating below capacity at about 50,000 barrels a day because there isn't enough supply in Western Canada to fill the line, Karen Kabin, the company's vice president of business development for NGLs North, said in an interview at the Argus Americas Crude Summit in Houston today.
Enterprise Products Partners LP shifted its next scheduled propane batch on the TE Products pipeline to an earlier position in the next pumping cycle to deliver supplies to the Midwest and Northeast sooner, the company said in a bulletin to shippers. The batch will leave the Gulf Coast on Jan. 26.
Tanker Trucks
Enterprise also sent four tanker trucks loaded with propane in Mont Belvieu to areas in the Midwest and Northeast to add to supplies, Houston-based spokesman Rick Rainey said by phone.
Supply issues in the Midwest date to 2011 and 2012, when increased production from shale formations inundated Conway and sent prices to an average discount of 10.4 cents a gallon and 18.9 cents a gallon below prices in Mont Belvieu.
Companies built pipelines such as the DCP Midstream Partners LP's 175,000-barrel-a-day Southern Hills system to allow producers to ship propane and other natural gas liquids to the Gulf Coast. Enterprise and Targa Resources Partners LP were among companies that opened docks on the Gulf Coast last year for NGL exports.
"Infrastructure changes allowed growing supplies of propane and NGLs to travel south to the Gulf Coast or through the Midwest via Conway to the Gulf Coast," said T. Mason Hamilton, a Washington-based petroleum markets analyst with the EIA. "The propane went to where the prices dictated."
Midwest supplies were further depleted by a heavy crop-drying season last fall, followed by severe winter weather in December and January, Keller said. The Midwest accounts for 36 percent of propane for home heating, followed by the South at 34 percent, EIA data show.
"People expect ordinarily to have a couple months to refill and reload the wagons for January," she said. "Instead, we segued right out of a big crop-drying season to winter, and that was all she wrote."