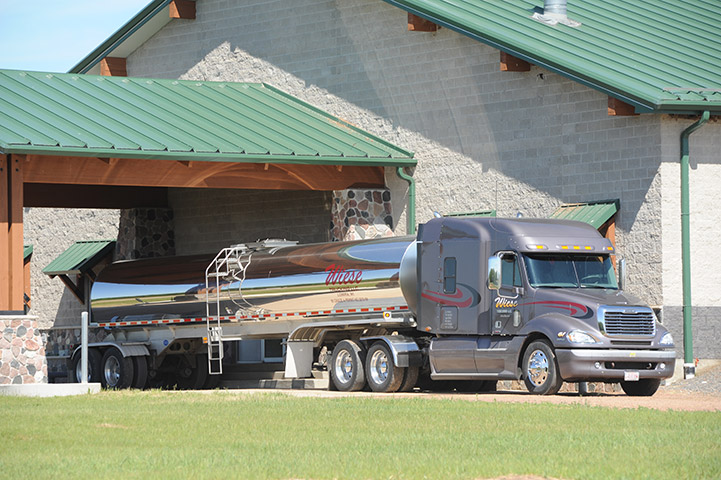 An analysis by the Upper Midwest Federal Milk Marketing Order (FMMO) shows that milk hauling rates are lowest in Wisconsin, averaging just under 12¢/cwt. North Dakota dairy farmers paid the highest rate, averaging 46¢/cwt.
"The most obvious factor responsible for influencing the producer's hauling rate/cwt, by herd size range, is that many Upper Midwest handlers charge a fixed hauling dollar value to dairy producers, regardless of volume of milk the particular producer is marketing," say Corey Freije, an FMMO economist who authored the report.
For example, dairy farmers shipping less than 50,000 lb. of milk per month paid an average of 50¢/cwt to ship milk. Farmers who ship more 5 million pounds per month paid 14¢/cwt. And in Wisconsin, where competition for milk is fierce, these large producers paid less 5¢/cwt on average.
"The counties with the highest average hauling charges were mainly located in northern Minnesota and North Dakota," says Freije. "Many of these counties lack multiple dairy plant operators and or/or ample local competition for milk procurement….
"Most of the counties with the lowest average hauling charges were found in areas with large numbers of dairy farm operations and/or close proximity to multiple competing dairy manufacturers."