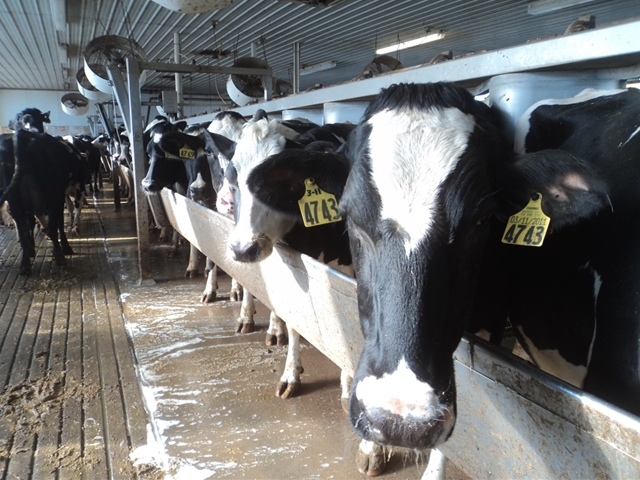 Whole milk powder plunged to the lowest in at least seven years at an international auction, the latest indication of chronic oversupply in the global daily industry.
A quantity-weighted price index fell 10.3 percent, GlobalDairyTrade, the organizer, said Tuesday on its website.
Plentiful global milk supplies are keeping buyers on the sidelines, and slowing economic growth in China -- the biggest importer -- means prices could keep falling, said Eric Meyer, president of HighGround Dairy in Chicago.
Farmers in the U.S., Europe, Australia and New Zealand expanded production after seeing record dairy prices last year. At the same time, China has slashed purchases and bolstered its production.
Combined with fair weather and cheap feed prices, there's now a global surplus, Meyer said. That's sent world dairy prices to their lowest since 2009.
"The buying community has sufficient inventory, there are no immediate needs and the market continues to fall," Meyer said. "Why step in front of a market that's caving in on itself?"
Average prices for whole milk powder dropped to $1,590 a metric ton, according to GlobalDairyTrade, a low point in data that tracks the market back to 2008. Nonfat dry milk futures for July settlement closed at 83.2 cents per 100 pounds on the Chicago Mercantile Exchange on Tuesday.
Lower Shipments
Global shipments of whole milk powder by major exporters will decline 8 percent this year, according to a July U.S. Department of Agriculture report. China, which imported 671,000 tons of the powder last year, will buy 400,000 in 2015. New Zealand shipments to the country through May are down 65 percent.
The USDA cut milk production forecasts for major exporters, partly as prices drop below production costs in some countries. Still, output will rise to a record 580 million metric tons in 2015.
GlobalDairyTrade is owned by New Zealand's Fonterra Cooperative Group Ltd., the world's largest dairy exporter.