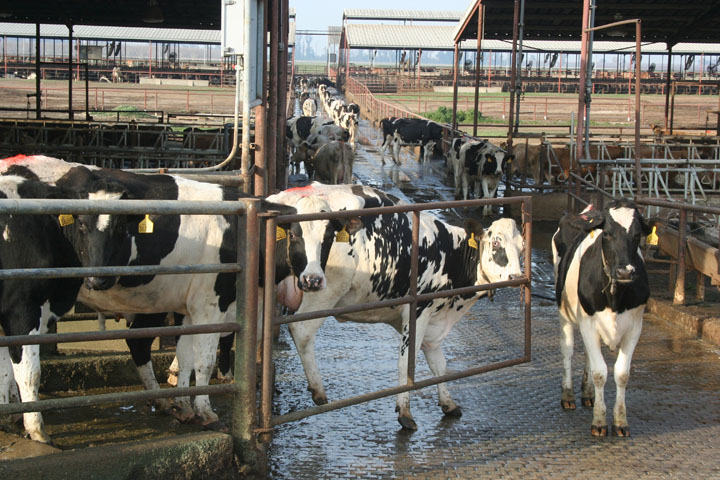 Here's why dairy economist Sara Dorland believes dairy prices could rebound after June.
Pushed lower by the world's surging milk supply, Class III prices are likely to continue falling until June, when they will begin rebounding to reach the $18 level by October.
A re-balancing of supply and demand will spur the return of higher milk prices in the second half of 2015, according to Sara Dorland, a dairy economist with the Daily Dairy Report and managing partner at Ceres Dairy Risk Management in Seattle, Wash.
Speaking Feb. 11 at World Ag Expo in Tulare, Calif., Dorland predicted that Class IV prices will follow a similar path, dipping to about $13 per cwt. before rising to the $17 level in November.
"2015 is a particularly challenging year for forecasting" because of unfolding and uncertain global situations that have the potential to move markets, Dorland said.
Among them:
Weather – "Weather will be the wild card in 2015," said Dorland. If drought conditions persist in Oceania and California, milk production in those areas is likely to decline. While New Zealand is not a significant milk producer on the scale of the U.S. or the European Union, it controls 45% of the world's dairy trade. It demonstrated its dominant role in the world's dairy market last month when Fonterra, the New Zealand dairy cooperative, announced that it expects a 3% drop in milk production for this season. The market panicked and buyers scrambled to place orders. That's partly behind the recent price rally, she noted.  Moreover, continuing lower prices will lead to heavier culling in New Zealand, further constricting milk supply there. It's not clear yet whether dry conditions will hold in New Zealand, which recently received some welcomed rains. The drought in California, however, is real, and limited water supplies for crops would mean higher feed prices – and reduced milk output in the nation's No. 1 milk producer.
Global Demand – Global demand for dairy products has weakened slightly, especially in countries whose economies rely on petroleum production, such as Mexico. With the recent drop in oil prices, consumers in those countries are less able to afford dairy products.  But dairy demand continues to rise with the growing urban diet in places like China, where cheese-laden pizza is increasingly popular. Although the EU's economy is struggling and China's has slowed, the U.S. is doing well. Unlike 2009, which saw milk prices plunge on sinking global demand, the next few months should see dairy consumption resume its growth, particularly in the U.S.
Russia/China – Russia's ban on Western dairy products "put a thumb on prices" in the second half of 2014, said Dorland. The nation is one of the world's largest importers of cheese, butter and skim milk powder. Much of the ban's impact was felt by the EU, which typically exports most of its cheese to Russia. If Russia's ban remains in place, the EU will turn to the world market and compete with U.S. cheese and milk powders, which could be bearish for prices. In China, higher milk production and slowing demand shut down imports last year. "But lower milk prices and higher herd culling is leading to 2015 starting out more than 6% behind last year," Dorland said. China is working to modernize its dairy industry, but it has an extremely high cost of production.  The country also has an over-supply of domestic milk, and imports are more cost-effective and desired there. It's likely that in 2015, China's milk herd may be smaller and new investments could slow.
Oil Markets – A continued decline in oil prices would be bearish for dairy demand and thus, prices. But if oil prices hold at their current levels, Dorland believes demand for dairy products would resume, bolstering dairy prices.
Global Milk Production – A global milk output recovery, easing demand and political disruption caused milk prices to tumble in late 2014. But falling prices could rein in milk production in several countries this year. All eyes will be on the European Union, where long-time milk production quotas will end in April. That could lead to a surge in output, particularly in Ireland.  If other global milk producers curtail their production due to falling prices, the U.S. may be in the best situation to "sail through" because American dairies can adapt more quickly to supply and demand signals, Dorland said.