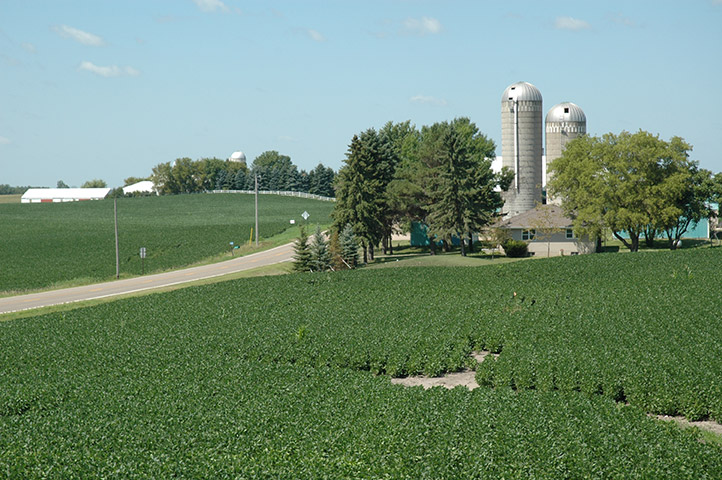 A who's who of the Minnesota dairy industry met today on the University of Minnesota St. Paul campus, attracting Lt. Governor Tina Smith, U.S. Congressman Tom Emmer and John Linc Stine, head of the Minnesota Pollution Control Agency (MPCA).
The purpose of this "Minnesota Dairy Growth Summit" was to kick start growth in the state's dairy industry, which has lost farmers, cows and milk production over the past two decades. The program was coordinated by the Minnesota Milk Producers Association, the Midwest Dairy Association and the University of Minnesota.
While surrounding states continue to grow their dairy industry, Minnesota has stagnated. In the early 1990s, the state ranked sixth in the nation in milk supply and commanded a 6.5% market share. Today, it ranks eighth and produces just 4.4% of the nation's milk.
And while Wisconsin has grown milk production 16.5% since 1992 and Iowa is up 16%, Minnesota's production has dropped 7.4%.  While Minnesota has rebounded in recent years, it has plateaued the past few. And its growth has primarily come from just a hand full of very large, 3,000 to 5,000 cow greenfield dairies that have been built in the last five years. Minnesota also lags in per cow production, at less than 20,000 lb./cow/year. That's less than the national average and 10% below Wisconsin and Iowa milk production.
PCA Commissioner Stine received the most pointed questions regarding permitting of new dairies. A prime example was Baker Dairy, proposed for a site in Stevens County in western Minnesota. The dairy was seeking a permit for an 8,850-cow, 500-heifer facility. While PCA scientists had ruled the application was sufficient and did not require an Environmental Impact Statement (EIS), the politically appointed PCA Board of Citizens over-ruled the agency's staff professionals.   An EIS document can cost in excess of $100,000, and the project is now on hold as the owners decide whether to move forward.
Stine said there were two issues with the permit: The fact the dairy was planning to pump water some 10 miles through a pipeline to provide water for cattle and cleaning, and that there was local concerns raised over manure management. "I favored giving the dairy more time to talk with local township officials," he says. But he was over-ruled by the Board of Citizens.
Stine also noted that his agency has a goal of ruling on permits within 150 days, and he says the agency has a 98% track record of doing so. "We've seen a number of large dairies get permitted and smaller dairies get permitted," he says. "But there are some places in the state not yet ready to harmonize on these issues."
Lt. Governor Smith, in office about a month, also says she and Gov. Mark Dayton are supportive of the dairy industry: "Minnesota is a state made for dairy. Unlike other states, we're made for sustainable growth.
"The Governor and I understand our dairy industry's frustration with over-lapping county, state and federal regulations, and we understand we have more work to do. We are eager to finds ways to keep making progress," she says.
After a number of other presentations, the 120 people in attendance were broken down into seven to 10-person working groups. They were tasked to identify what rate of new growth might be sustainable over the next decade, what opportunities are available to drive that growth, and what challenges dairy farmers and processors face in achieving growth in the state.  Marin Bozic, a University of Minnesota ag economist and one of the coordinators of the event, promised to report back results within the next few weeks.