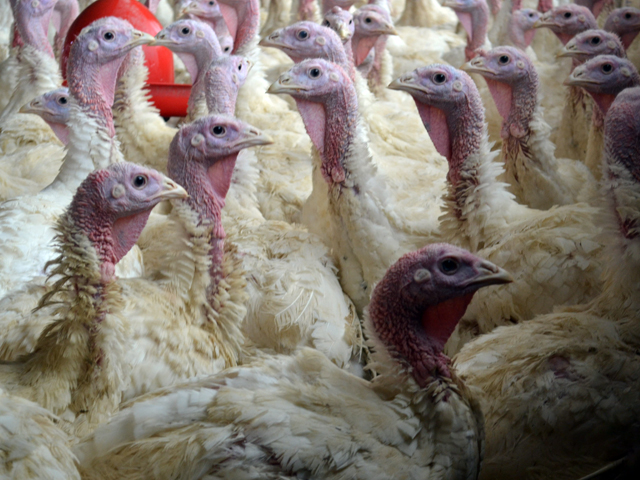 Minnesota turkey farmers are boosting protective measures after a lethal strain of bird flu wiped out 15,000 birds in about a week.
The H5N2 strain of avian influenza devastated a flock of turkeys at an unidentified Pope County farm. Officials say it's unlikely to infect humans.
Minnesota Turkey Growers Association Executive Director Steve Olson says farmers already have precautions to prevent infections. Those include covering footpaths with disinfectant to kill bacteria. Olson says farmers will now watch their flocks for lethargy and coughing as signs the illness has spread. He says he's "guardedly optimistic" the flu can be contained.
Minnesota is the country's largest turkey producer, with about 46 million birds a year. Olson says the sickness will hurt exports because other countries will be unwilling to take Minnesota birds.