Editor's Note: This is a preview of one of the seven states the 2013 Pro Farmer Midwest Crop Tour will visit on Aug. 18-21. See the complete State-by-State Preview of the Pro Farmer Midwest Crop Tour
Minnesota tends to march to the sound of its own corn yield drum and 2014 is no exception. The state was a garden spot in 2012 with yields of 165 bu./acre when yields suffered in most Corn Belt states. Last year, Minnesota had stronger yields than many had earlier expected.
This year it's an about-face. In a year when much of the Heartland is expected to post record yields, "Minnesota's will be as much as 10% below average," says Jeff Coulter, University of Minnesota agronomist. Minnesota's 10-year corn average is 163.6 bu./acre, so a 10% reduction would put this year's yield at 147.24, the lowest in a decade.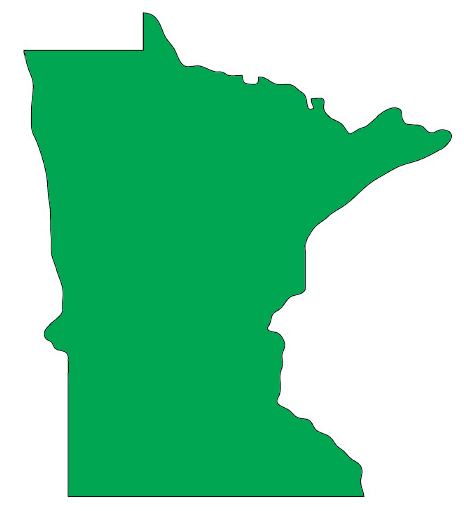 "The corn crop was planted two to three weeks late, a lot of it drowned out, with significant nitrogen loss," Coulter says. The planting window was extremely narrow this spring. Even in fields where corn looks pretty good from the road, there are frequently pockets where the corn was damaged by significant ponding or nitrogen loss. "This variability within fields will reduce the overall farm average," he says.
Despite record wetness in May and June that hurt corn's planting and early growth, it now needs just the opposite: moisture. Minnesota did not receive the rains that trended south in Iowa, Coulter says. "It's been quite dry; little rain during July and early August," he says. "We would have been in great shape if we could have taken the total rainfall and averaged it out over the growing season." To top it off, the wet spring created challenges with timely weed control, which could hurt yields, too.
With this combination of challenges, the surprise is not that the crop is hurting but that yields are expected to be cut no more than 10%. The reason why, Coulter says, is this: the cooler weather has limited water demand by the crop, allowing it to experience limited stress under relatively low soil water levels.
Even though the temperatures have been cooler in July and August, pollination occurred during the normal time. Thus, "no more than 10% of the crop is at risk from an early frost, but that would take the top off the yields," he says. Late planting after soils had warmed up allowed rapid emergence, he adds.
However, with the cooler temperatures in July and August, Coulter says that producers should prepare for a wetter-than-normal crop. That means significant drying costs, so he suggests that producers gear up for it.
Minnesota soybean yields also are likely to come in below normal this year, says Seth Naeve, University of Minnesota agronomist. "This is one of the poorest looking crops I've ever seen," he says. The twin culprits that plagued corn have affected soybeans: the extremely wet and late spring. In some areas nothing at all could be planted because it became so late, Naeve says. Overall, this year's soybean crop does not have a lush canopy, with the plants smaller than usual.
Add this up and in Naeve's view, instead of typical yields of 45 bushels/acre, in 2014 the average is likely to be in the 39 to 40 range.
As for frost risk, Naeve says that if conditions change gradually and the crop has a warning that a frost is coming, yields won't be affected much. But if temperatures drop below freezing suddenly, "I could see a 5 bushel/acre reduction." Naeve also says the possibility exists for diseases that include sudden death syndrome and brown stem rot.
For More Information
Follow the tour on Twitter with the hash tag
#pftour14
.
---